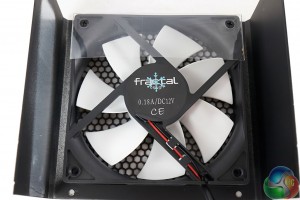 Hard to get information on the fan as the details and OEM partner information have been removed. A small clear plastic cover is placed over part of the fan to direct the air over the heatsink area.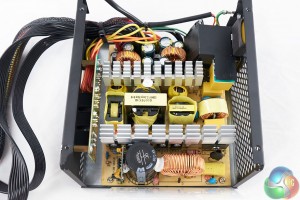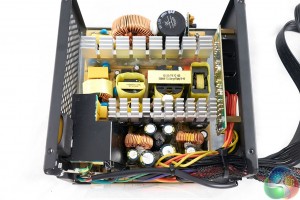 The ATNG design seems clean enough, with several rows of large heatsinks to aid with the cooling of the unit.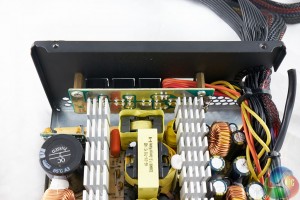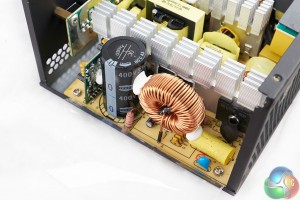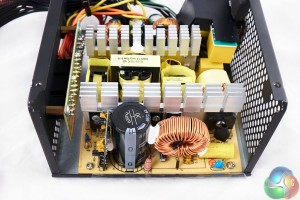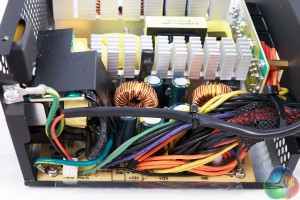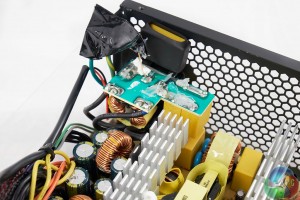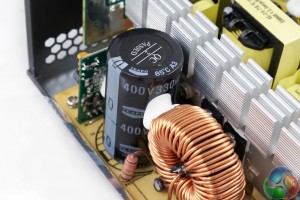 The Fractal Design Integra M 650W unit uses Chinese TEAPO capacitors. The primary capacitor is TEAPO, rated 85C 400V 330uF. I can't say I am a particular fan of TEAPO branded capacitors – we have seen several fail in the last 24 months, although other people seem to rate them highly enough. Regardless, they aren't a patch on a quality 105c Japanese capacitor and are only used when hitting a specific price point is a concern. In the case of the Integra M 650W, the price point is very tight.
The unit has OPP/OVP/UVP/SCP/OCP protection in place. Interesting to see that in the official PR literature accompanying the unit that Fractal rate the lifespan of the supply at 100,000 hours. Officially, if left on for 24 hours, then 4166 days is the rated time before failure (11.4 years). This does seem rather optimistic to us.