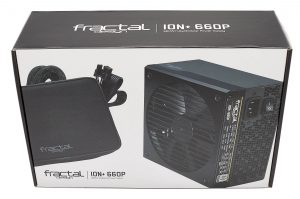 We wouldn't say the Fractal box artwork was very creative, but its effective enough – showing the power supply clearly on the front.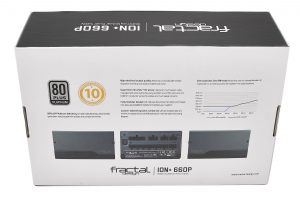 The rear of the box highlights the 80 Plus Platinum efficiency, the 10 year warranty and the semi passive zero fan mode alongside some photographs, including one that highlights the full modular bay.
Inside the box is some literature on the power supply, as well as mounting screws and cable ties. All the modular cables are supplied inside a little storage bag – ideal for keeping the extra cables safe in case you need them later.
The power supply is wrapped in a little bag, protected between foam slabs.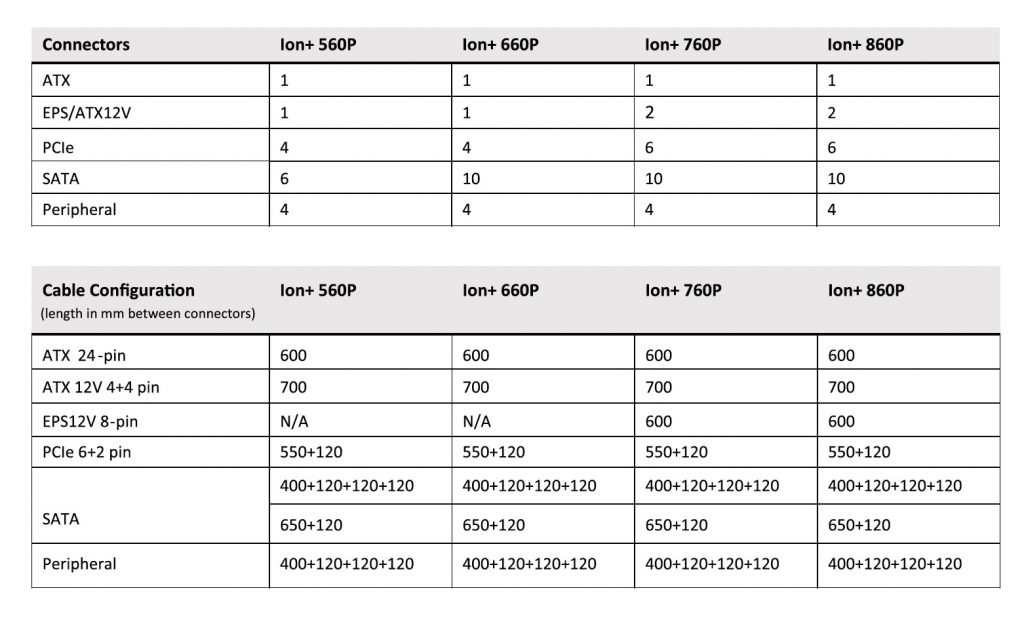 The Ion+ 660P ships with 4 PCIe connectors, the same as the smaller 560P model. It has 4 extra SATA connectors however. Some of the cables are sleeved, others are flat 'ribbon' style.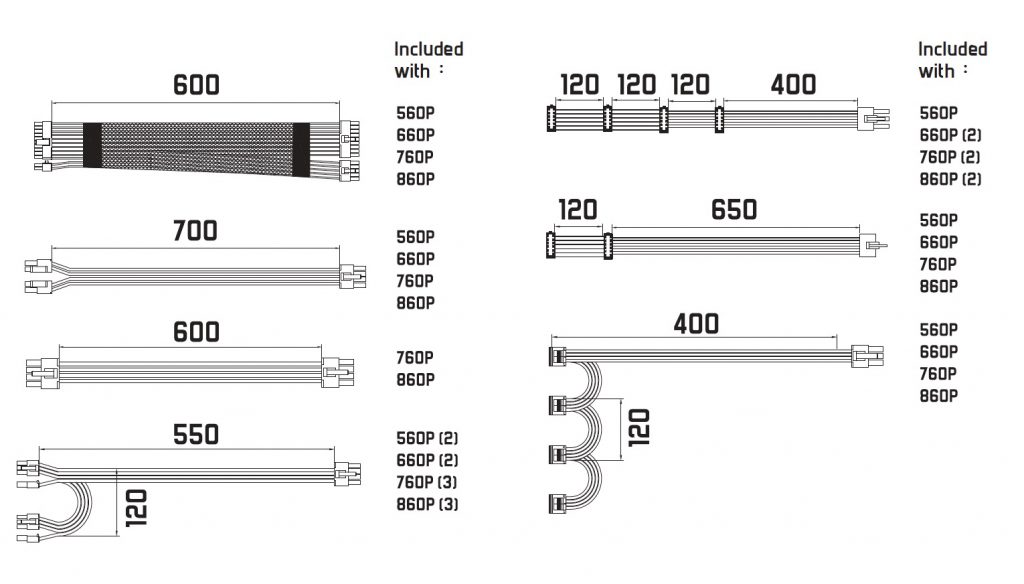 The larger 760P and 860P ship with 6 PCIe, and 10 SATA connectors. The higher powered models also incorporate an extra EPS/ATX12V connector for more CPU demanding systems such as AMD's Threadripper. Fractal are using an extra long 600mm 24 pin ATX cable and a 700mm 4+4 pin cable.
We like this cable design, and while we can somewhat take all the buzz words with a pinch of salt, these cables are in reality very flexible and we can see them being quite easy to route during a system build. We can believe that due to the flexible nature, they would put less stain and resistance when bent in tight spaces.