The Fractal Design Ion+ Platinum 860P is another very high efficiency power supply which will suit those running multiple graphics cards. We reviewed the 660P unit in this range recently, and both are clearly well thought out, cleverly designed power supplies.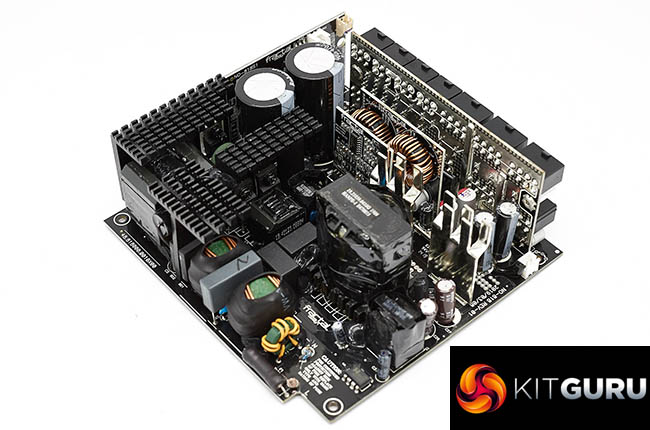 Fractal are using High Power as their OEM of choice for this range of units and its worked out well for Fractal. Its a cool running, technically capable unit.
The overall quality of finish is excellent and the neutral scheme will suit those of you without a PSU shroud wanting to ensure the power supply won't clash with a specific set of colours.
Load regulation is very tight, and the 860P dealt with our cross loading test without a problem. Ripple suppression is another high point for this product, hitting a maximum of only 10-20mV from all rails under a full load situation. Thanks to the adoption of a quality Fluid Dynamic Bearing fan, noise levels never get too intrusive either, even under very high load situations. You could happily run this unit at 700w all day long without noticing fan noise.
While the 660P will suit the majority of single GPU systems on the market today, the more beefy 860P is clearly designed for higher draw systems with multiple graphics cards, and the dual ATX/EPS connectors will better serve overclocked AMD Threadripper rigs.
The modular cabling is one of the key talking points with this new range of Ion+ Platinum power supplies. The trademarked 'UltraFlex DC cables' are a very high strand count cable with specially formulated insulation to reduce the conductors to just 0.08mm in diameter. While we look at marketing 'buzz' words with a raised eyebrow, in reality, these cables are very soft and flexible, ensuring they are pleasant to use during a system build. You can bend and twist them to ease routing in tight spaces for instance, without fear of damage. I give them a resounding thumbs up.
The 860P model featured in this review will be available for $129.99/£124.99 in the coming weeks. At this price, the 860P deserves serious consideration.
Pros:
Well built.
Very well priced.
We love the new bendy, flexible cables.
Very quiet.
Quality Rubycon 105C Japanese capacitors used.
Fully Modular.
10 year warranty.
Delivered 955 watts before shutting down.
Cons:
KitGuru says: Another extremely proficient Platinum rated supply from Fractal Design. At the very competitive £125 price point its is one of the best buys on the market today.