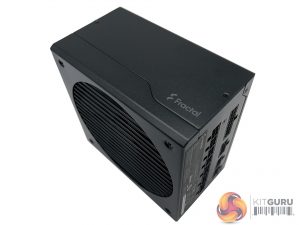 The power supply is very neutral in regards to the colour scheme, meaning it will fit well into a variety of themed builds without a problem. The paint and overall finish is to a high standard. The power supply measures 150mm x 150mm x 86mm and weighs 2.81kg.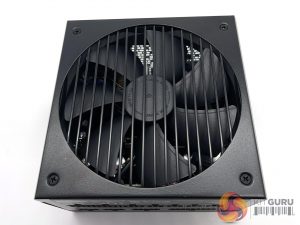 A large fan is visible from the top – we will take a closer look at this fan when we open the unit later in the review.
The modular bay is clearly labelled for ease of use during the build phase. The other side of the unit is home to the power connector and switch with a vented panel to aid with air flow during operation.

The 850W unit we are reviewing today can deliver 70.8A across the +12V rail.