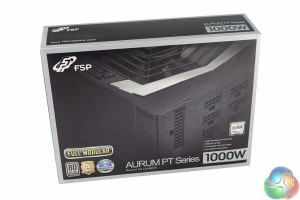 The FSP box artwork is rather nice. A close up of one side of the power supply is visible, faded into black. A list of specifications run along the bottom of the box. The 80 Plus Platinum logo also takes pride of place in the corner.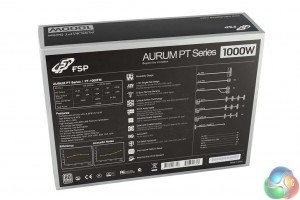 Many more technical details are highlighted on the rear of the box.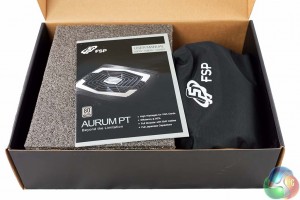 Inside, the power supply itself is protected between thick foam layers. The accessories are kept separate at the side.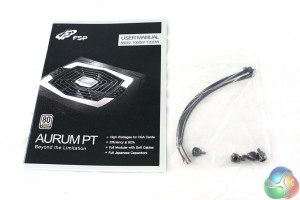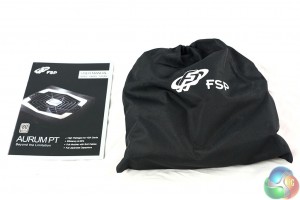 A user manual is included, along with cable ties and mounting screws. All of the cables are stored inside a black felt bag.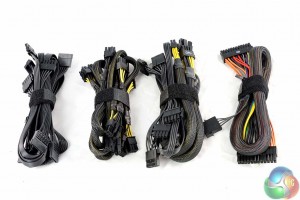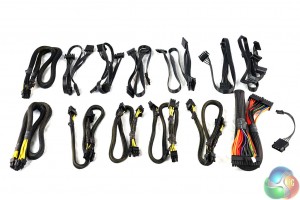 The FSP power supply ships with a combination of sleeved and flat 'ribbon' style cables, as shown in the images above. There are four PCI cables included giving a total of 8 connectors – this will cover all bases within the power range. The cables are only 500mm (+100mm) long however which is a little bit disappointing.