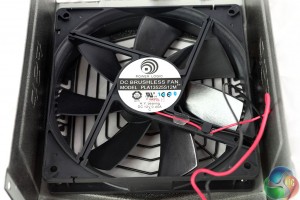 FSP are using a Power Logic Fluid Dynamic Bearing fan – model number PLA13525S12M. This is rated 12V, 0.4A, 111.1CFM at a maximum noise rating of 41.6dBa. Bonus points for the quality of this fan – you won't get much better in any supply available today.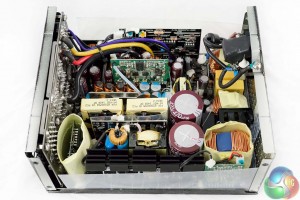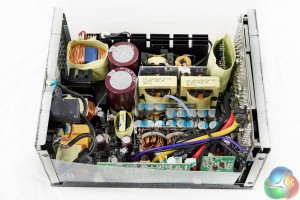 This platform uses a full bridge topology with an LLC resonant converter to improve efficiency levels. The secondary side utilises DC-DC converters for the generation of the minor rails. Soldering quality is good throughout.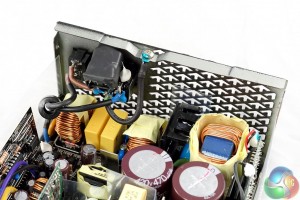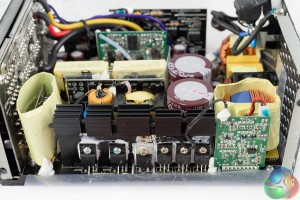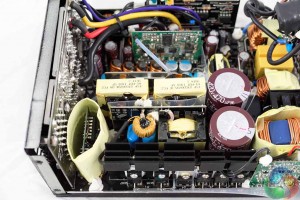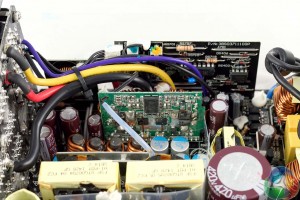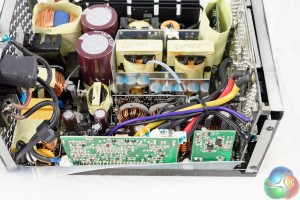 The filtering stage starts with an X cap and two Y caps at the receptacle. There are two more X caps, two Y caps, two coils and a TVS diode on the main board. Both of the DC-DC converters are installed on a daughterboard.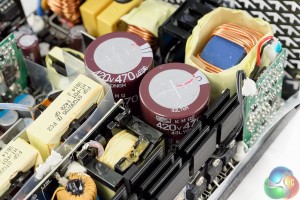 FSP are using two high grade Japanese capacitors by Nippon Chemi Con in the power supply. They are 105c rated, KMQ series. These are rated 420V, 470uF each for a total of 940uF. Their combined capacity looks a little overspecified for a 1kW PSU. Secondary capacitors are all Japanese grade, from Nippon Chemi Con and Rubycon. Bonus points to FSP for the attention to detail.