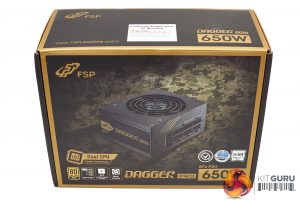 The FSP Dagger PRO 650W arrives in a gold and black coloured box with a picture of the unit on the front. FSP have included a myriad of information along the bottom of the box highlighting key features – including the 7 year warranty.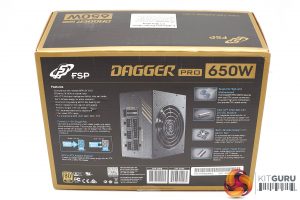 The rear of the box highlights more key features in detail including the +12V single rail and the dual CPU connectors for power hungry systems.
The box includes a power cable, some stickers, the modular cables, mounting screws, and an ATX adapter mounting bracket. The cables are all ribbon style for ease of routing, which is good to see considering the (potentially) smaller form factor builds.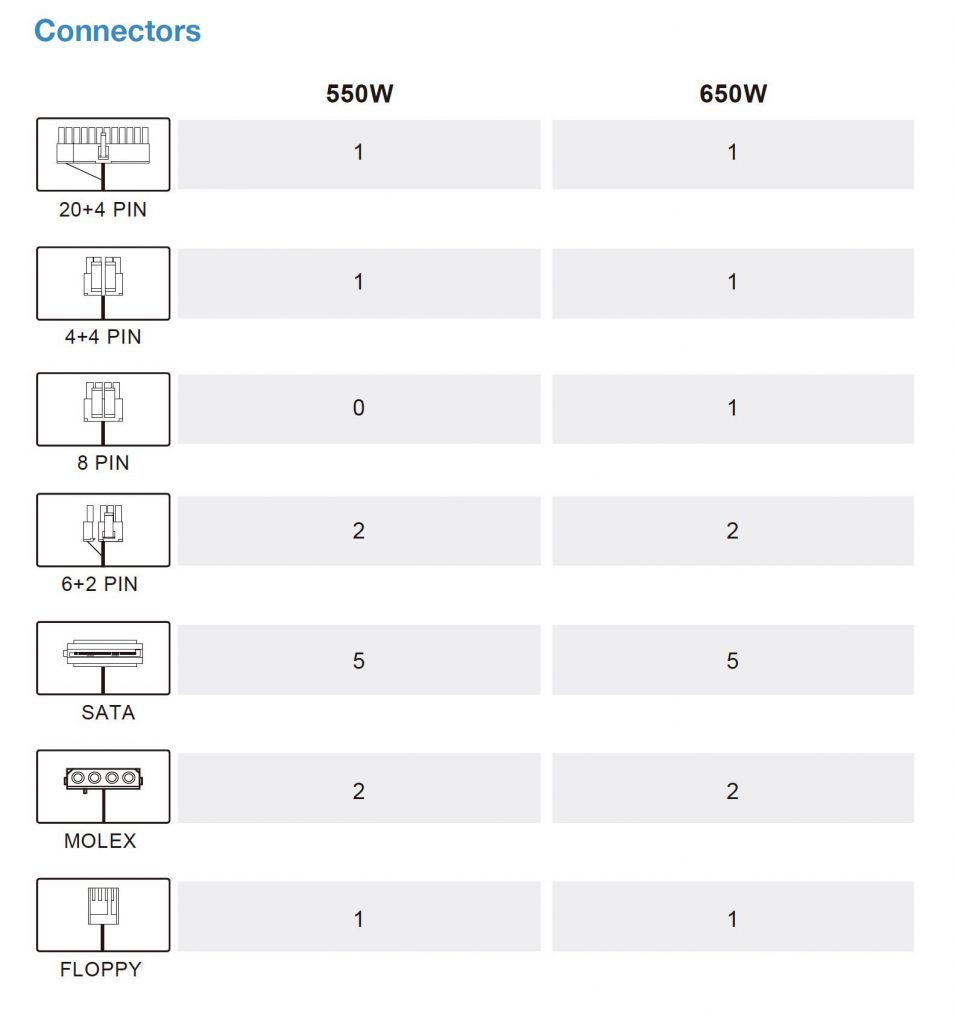 We can see the cabling between 550W and 650W units is the same, however the higher 650W model also includes an 8 PIN CPU power connector, to go along with the 4+4 pin cable. Both units have two 6+2 pin PCIe cables to support a high end graphics card.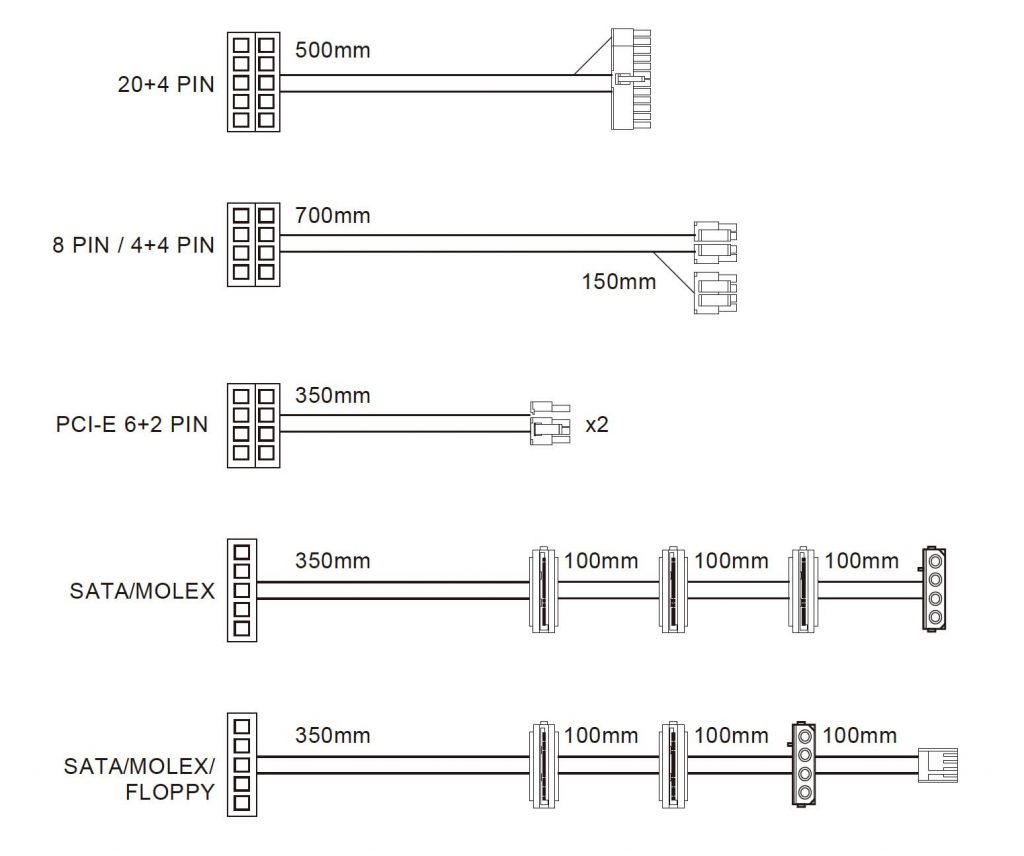 Cable lengths are fine for use in a smaller form factor case as they are meant to be shorter to alleviate potential routing problems.