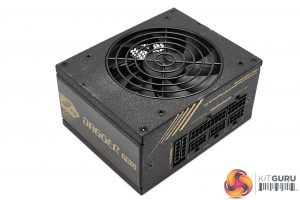 The FSP Dagger Pro 650W power supply is nicely finished, with deep paint work and smooth edges – the rough textured surface means it is quite resistant to finger prints as well.
It measures 125 x 100 x 63.5mm and weighs 1.52kg.
Interestingly, we were told the 550W model, while the same dimensions, weighs 1.45kg.
The 92mm fan is hidden behind a metal grille- we will take a closer look at it in greater detail shortly when we open the unit.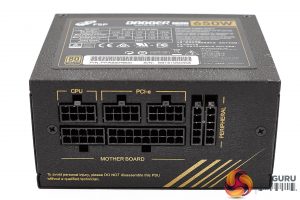 One side of the power supply is home to the modular bay, all clearly labeled to make the build process as easy as possible. They also say 'DO NOT disassemble this PSU without a qualified technician'. Doesn't matter if you are one, you still need one with you at all times.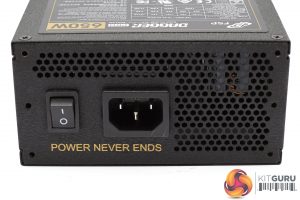 The other side of the power supply has the power button, power connector and vented panel to help with air flow. The slogan 'POWER NEVER ENDS' can be seen here. We hope this means the power switch works after you turn it off!?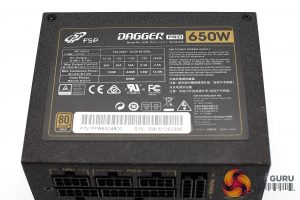 The single +12V rail can provide up to 648W of the total power (54A).
Be sure to check out our sponsors store EKWB here