FSP have been releasing quite a few new power supplies in recent months, and the Dagger PRO 650W is another solid unit to hit their portfolio – targeting the niche SFX audience. The 650W model is a good looking unit, fully modular, and able to maintain the full 650W load under sustained conditions.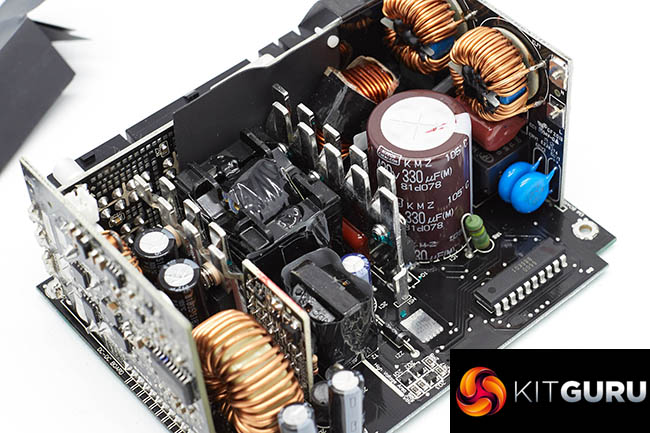 The power supply is nicely finished and the adoption of a fully modular bay means that users are able to only connect the cables they need, nothing more. The adoption of ribbon style cables across the board means that routing in a space restricted chassis is easier.
Technically, its a solid, if somewhat unremarkable unit. It passed our cross load demands and load regulation also fared well throughout the test period. Ripple suppression raised no concerns falling well within industry parameters, and noise levels proved almost non-existent until around a 400 watt load was demanded.
FSP are offering a 7 year warranty with this unit, and they have incorporated Japanese 105C capacitors throughout from the likes of Nippon Chemi Con and Rubycon in both primary and secondary stages. This is reassuring to see.
Again, my big concern is based around availability. If European or UK customers are interested in this power supply, its going to prove difficult to buy. FSP told me they are focusing on the US markets only and as such you will find it on the likes of Newegg for $124.99 HERE. The FSP Dagger Pro 550W Model is also available for $114.99. You can buy them HERE. Remember, the 650W has an extra 8 pin CPU power cable, for those higher demand builds. I do wish FSP would consider wider exposure and adoption in Europe as they are really solid little power supplies.
Pros:
Good build quality.
Rubycon and Nippon Chemi Con Japanese Capacitors throughout.
7 year warranty.
single +12V rail design.
All ribbon style cables.
Fully modular.
Good efficiency.
Technically solid.
Cons:
KitGuru says: The FSP Dagger Pro 650W SFX power supply produces high quality power, and can deliver over its rated specification. Technically its a solid unit, uses all Japanese capacitors and the fully modular design, semi active fan design with quality ribbon cables will satisfy the target audience. FSP back it up with a 7 year warranty. Recommended.