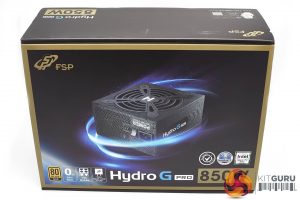 The FSP box artwork for the Hydro G PRO series is quite effective. Its very 'sci-fi' and incorporates clean artwork across the bottom, highlighting the key features and use of Japanese capacitors and modular cables throughout.

Inside the box are some stickers (which you can adhere to the power supply itself to change the colour scheme if you wish), literature on the product, and a big felt bag of modular cables. There was also a power cable in the box – not for UK region (but more on this later).
FSP have included all ribbon style cables in the bag for ease of routing. They are high grade.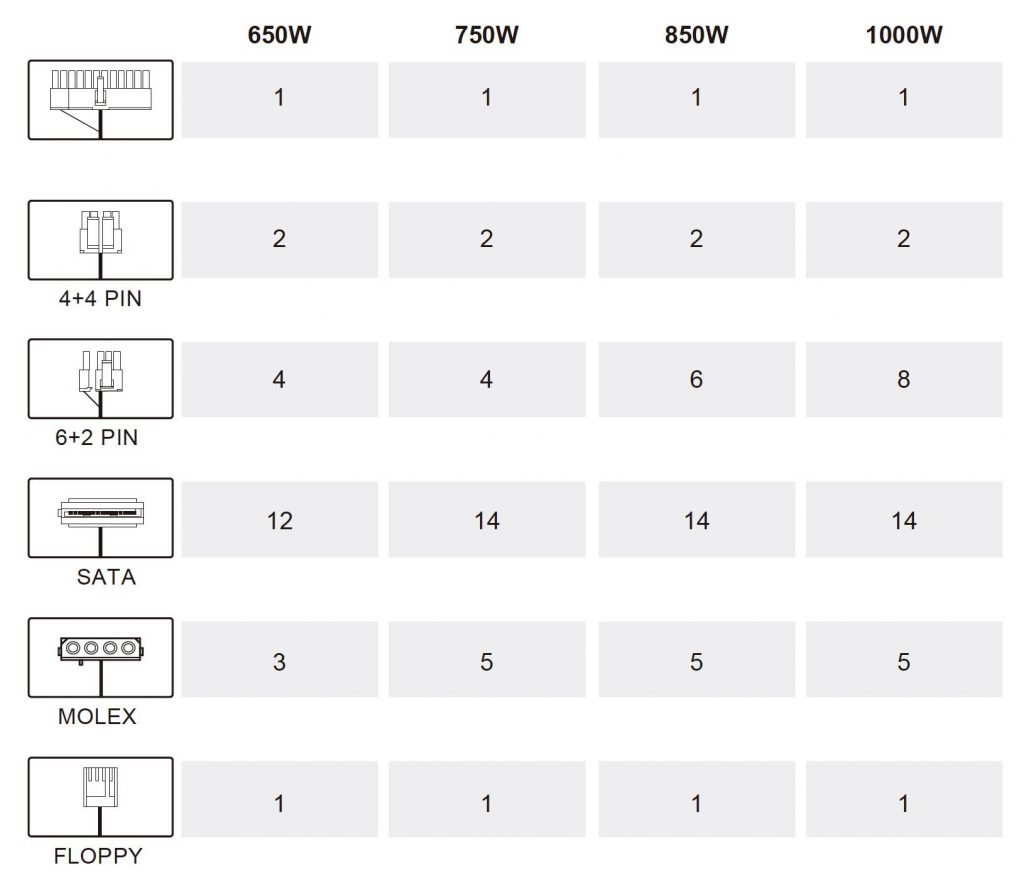 The 850W model we are reviewing today ships with 6 PCIe connectors, 14 SATA connectors, 5 MOLEX connectors and single floppy connector for those of you still using a floppy drive – anyone?