The FSP Hydro G Pro 850W is without doubt a very fine new power supply release from one of the world's leading OEM manufacturers.
First impressions are positive, I enjoy their sci fi oriented box artwork, and the bundle itself is appealing. I appreciate how FSP include extra coloured stickers for the PSU chassis so you have multiple options to match a themed build.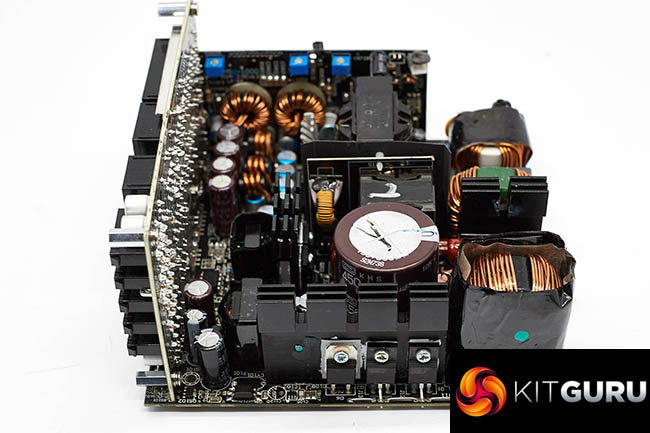 On a technical level the new Hydro G PRO performs very well, delivering high quality power with tight load regulation. The unit coped well with our cross load testing, and ripple suppression proved very capable indeed with the +12V peaking at 30mV under full load conditions. Minor rails fell well within industry tolerances.
The adoption of a high quality fluid dynamic bearing fan means the power supply never really produces too much noise, and the fan is in fact totally inactive up to around 30 percent load. Under most conditions, the fan spins relatively slowly and it is only once the load hits around 700 watts that the fan spins up to compensate with the rising internal chassis thermals.
My big issue with FSP really is that many of their power supplies are hard to find in Europe, and almost impossible to locate in the United Kingdom. Unless you take a risk and opt for an ebay seller that is. When I asked FSP about the pricing of this particular unit, they said it was not completely confirmed yet, but their ball park figure was $139 in America, when it becomes available for sale.
Considering the low noise levels, quality modular cable implementation, and solid technical performance this unit deserves a worth buying award. If you can find it, you can be assured that your system will be getting quality power for years to come.
The adoption of 105c high grade Japanese capacitors throughout combined with a 10 year warranty mean FSP are standing firmly behind these units. It really is such a shame these new power supplies seem solely focused on the US market. FSP should consider getting a UK distributor involved.
Pros:
Quality Modular cabling.
100% Japanese capacitors throughout from the likes of Nippon Chemi Con.
good quality of finish.
technically solid across the board.
multi coloured stickers for various colour themed builds.
Cons:
FSP are not targeting the European / UK markets.
KitGuru says: The FSP Hydro G PRO 850W power supply is a solid performing unit that performed very well in all our tests. It is just a shame its not going to be officially available in Europe or UK markets.