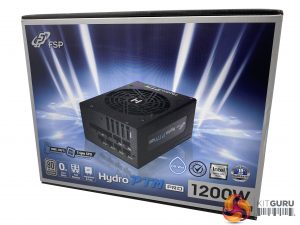 The FSP box artwork is actually really nice, and it's not often I say that. The power supply is shown – with the modular panel at the front. A key list of specs are listed along the bottom, with the Wattage.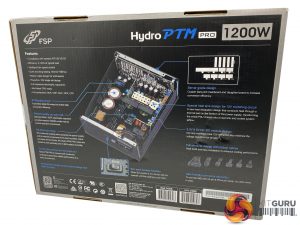 The rear of the box shows the insides of the supply itself with a list of key technical data. I don't remember an instance of a company showing the insides of their power supply on a retail box!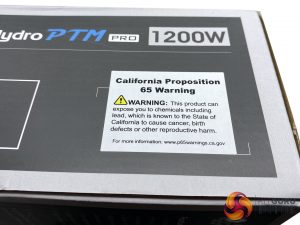 An interesting alert message on the box, clearly intended for the American audience. I've never seen this before on any power supply box I have received for review in 20 years. Thankfully I don't really want kids, so I'm fine.
Inside the box we are presented with a user manual, a bag of cables, and several stickers if you wish to try and colour coordinate the unit.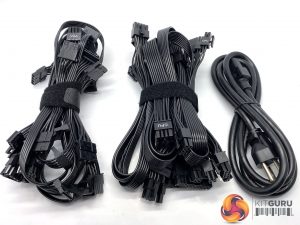 Inside the bag are two bundles of cables, and a power cable.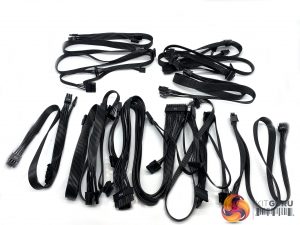 The cables are all ribbon style, to help with routing during a system build. The cable quality is excellent throughout.
14 SATA cables, and 8 PCI power connectors certainly means you aren't short of possibilities for a new system build. There are also three 4+4 pin power connectors as well for high power draw processors.