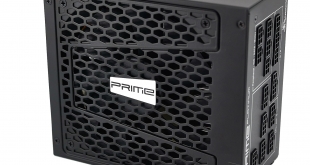 KitGuru has previously reviewed many of the flagship Seasonic Prime units in Titanium efficiency, but today we look at the latest 1000W unit in Platinum efficiency. Platinum efficiency is rated slightly lower (<2% at 50% load), and is easier to certify than Titanium. Subsequently the prices that reach the customer are more competitive, targeting a wider, global enthusiast audience. The PRIME Platinum models are still pure modular and feature high grade Fluid Dynamic Bearing (FDB) cooling fans.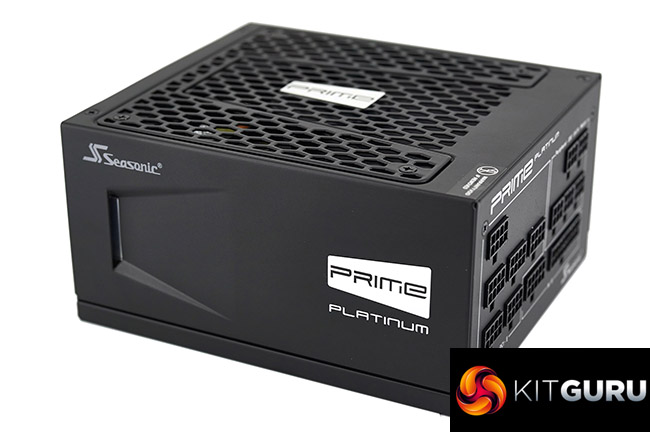 Seasonic are a company that tend to build very high grade power supplies, and our reviews over the years show that the company haven't been willing to cut corners – you will never see shoddy build quality, feel sharp metal edges in hand or cheap 85c Chinese capacitors in either primary or secondary stages.
So how much can you save by opting for a PRIME Platinum rather than a PRIME Titanium power supply? A good example would be the Titanium 850W which Overclockers UK are selling for £229.95 inc vat (HERE). The Seasonic PRIME Platinum 1000W we are reviewing today is £219.95 inc vat (HERE). So you get an extra 250 Watts of power delivery while saving £10.
PRIME Platinum Specifications:
– Model name: SSR-1000PD
– 80 PLUS®: Platinum
– Form Factor: Intel ATX 12 V
– Dimensions: 170mm (L) x 150mm (W) x 86mm (H) +/-1 mm
– Fan Size: 135 mm
– Fan Control: Premium Hybrid Fan Control
– Fan Bearing: Fluid Dynamic Bearing
– Life Expectancy: 70,000 hours at 40 °C, 15 % – 65 % RH
– Modularity: Fully Modular
– Cable type: Flat black cables
– Operating Temperature: 0 – 50 °C
– MTBF @ 25 °C, excl. fan: 150,000 hours
– AC Input: Full Range
– Protection: OPP, OVP, UVP, OCP, OTP, SCP
– Safety and EMC: cTUVus, TUV, CB, CCC, BSMI, EAC
– Environmental Compliance: Energy Star, RoHS, WEEE, ErP Lot 6, REACH
Review photography handled in house at KitGuru with a Leica S series medium format camera and S series prime lens. Please do not use any of the images within this review without express permission.

Be sure to check out our sponsors store EKWB here