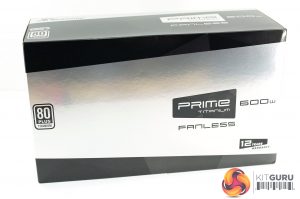 The Seasonic Prime Titanium Fanless 600W power supply ships in a shiny highly reflective box – all to tie in with the 'Titanium' colour. There is a big focus placed on the 12 year warranty, shown bottom right of the box.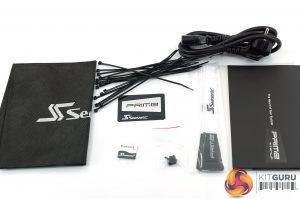 Seasonic include an excellent bundle – a user manual, cable ties, regional specific power cable, stickers, mounting screws and cable storage bag. Exactly what you would expect included with a premium product.
Its a power supply sandwich! Seasonic protect this unit inside a felt bag, and between two thick slabs of foam.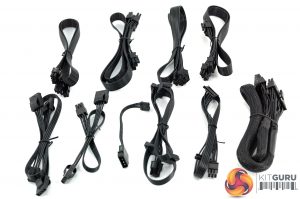 Its a pure modular design so all the cables are supplied in plastic wrap. As noted earlier on this page, Seasonic do supply a little bag to store the cables you are not going to use. All of the cables are ribbon flat design for ease of routing – apart from the main ATX motherboard cable.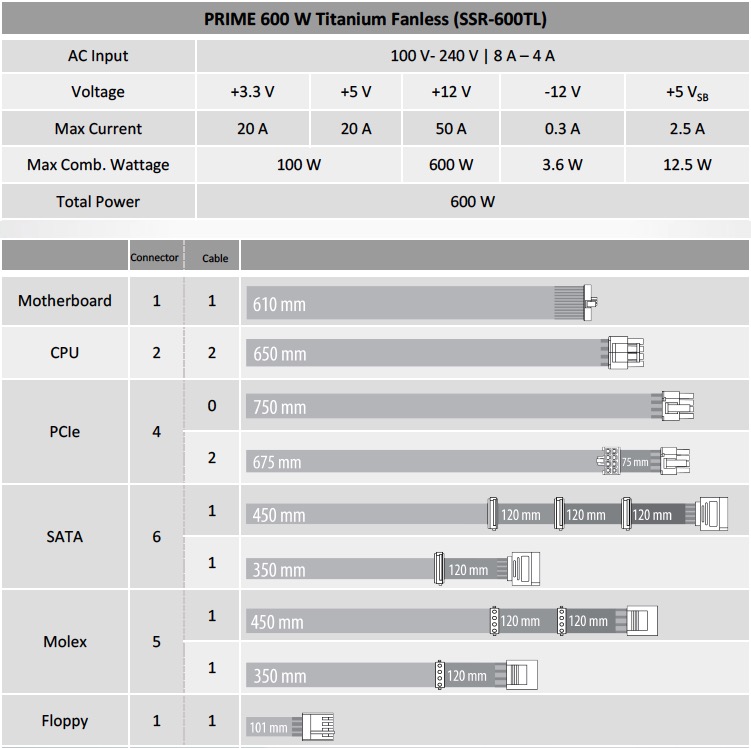 The cable configuration is pretty good – there are 4 PCIe connectors, offering up the option for SLI or Crossfire – if you really wanted to run in that kind of configuration of course. There are 6x SATA connectors and 5x MOLEX connectors. I like the fact there are two CPU connectors included as well.