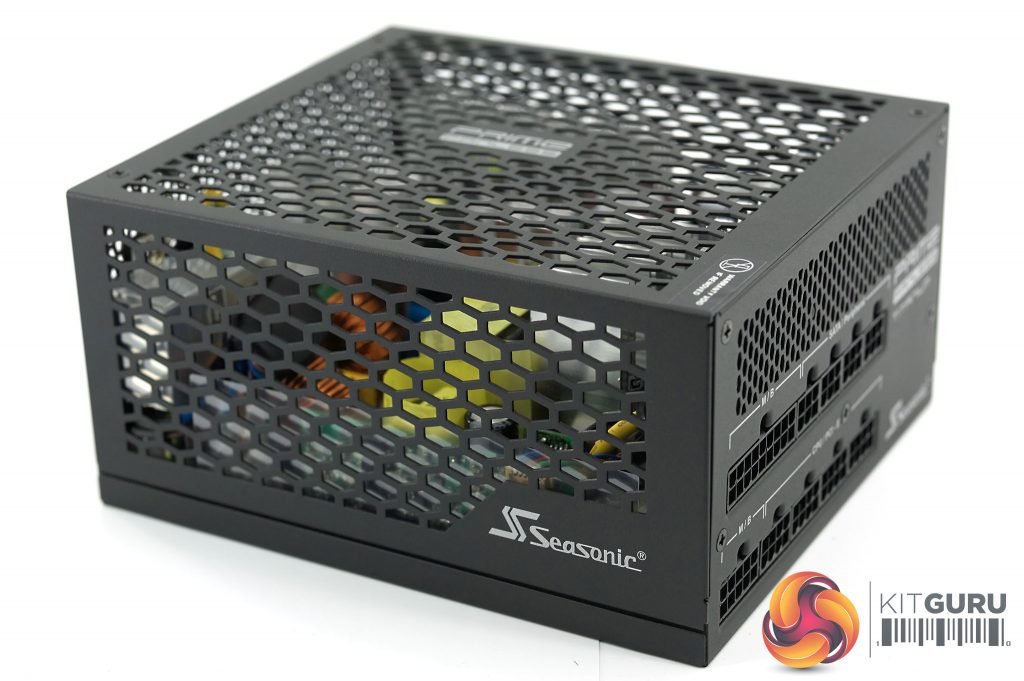 The Seasonic Prime Titanium Fanless 600W power supply is gorgeous in the flesh and very eye catching. The whole chassis is vented to ensure there is plenty of airflow capabilities from all sides. Even the modular panel has a vent above it to ensure warm air can escape.
The power supply measures 170 mm x 150 mm x 86 mm (WxLxH) – so even considering its passively cooled – its physically very compact.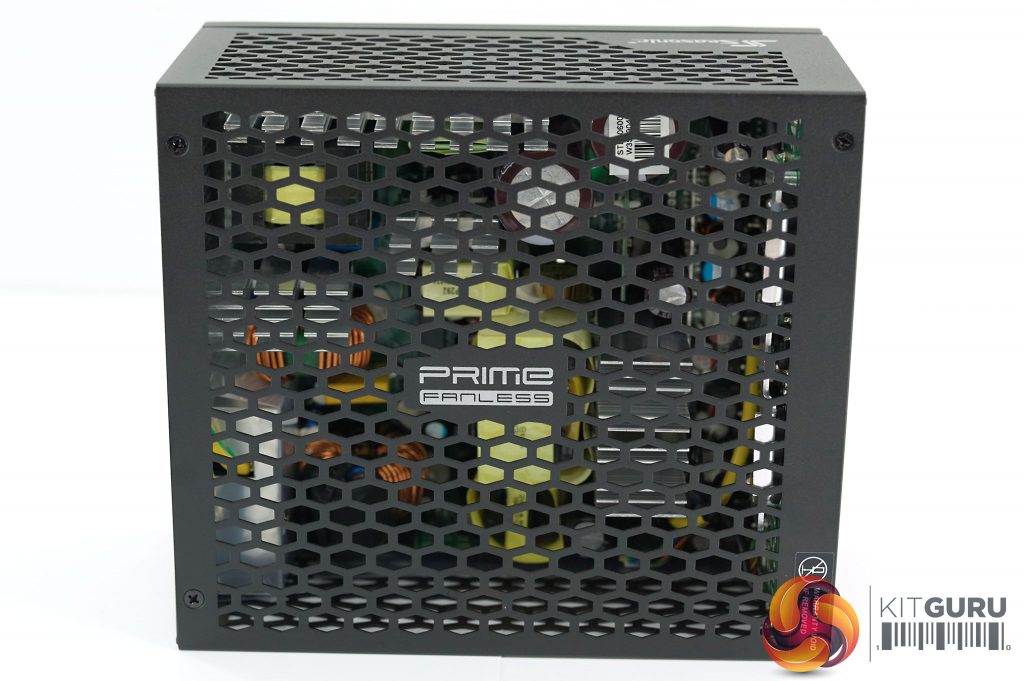 Spot the fan! Ha, got you. The top of the chassis is vented to allow hot air to rise up and out. A 'PRIME FANLESS' badge takes pride of place centerstage here.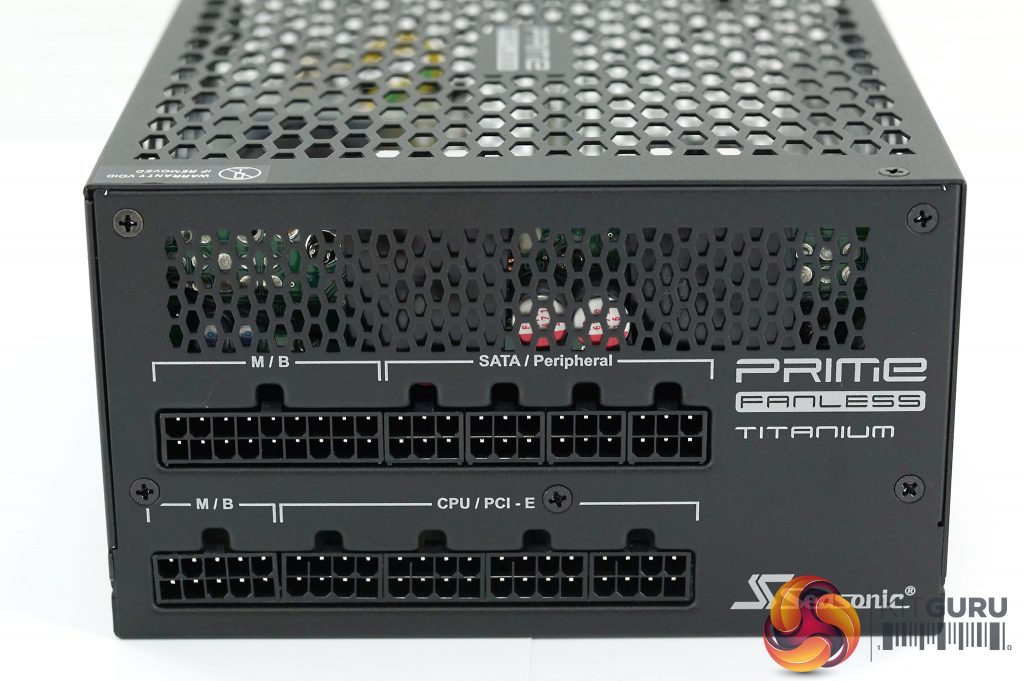 The modular panel is set across two rows. The top row is for the main motherboard connector and the SATA/Peripheral connectors. The bottom row is home to the smaller M/B connector and the four CPU/PCI-e connectors.
It is all clearly labelled and easy to follow during the build phase.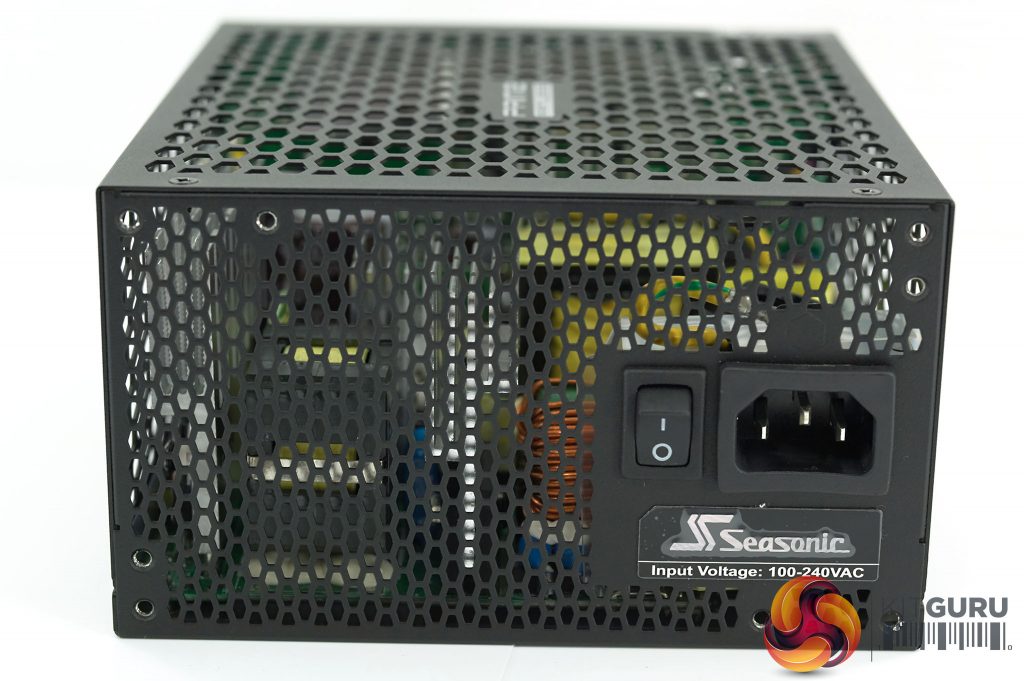 The other side of the power supply is home to the power connector and switch. As with most of the other panels – its completely vented. Don't go spilling your coffee any place close or expect fireworks.
Obviously there is no need for a Hybrid switch on this unit, as it doesn't have a fan. Doh.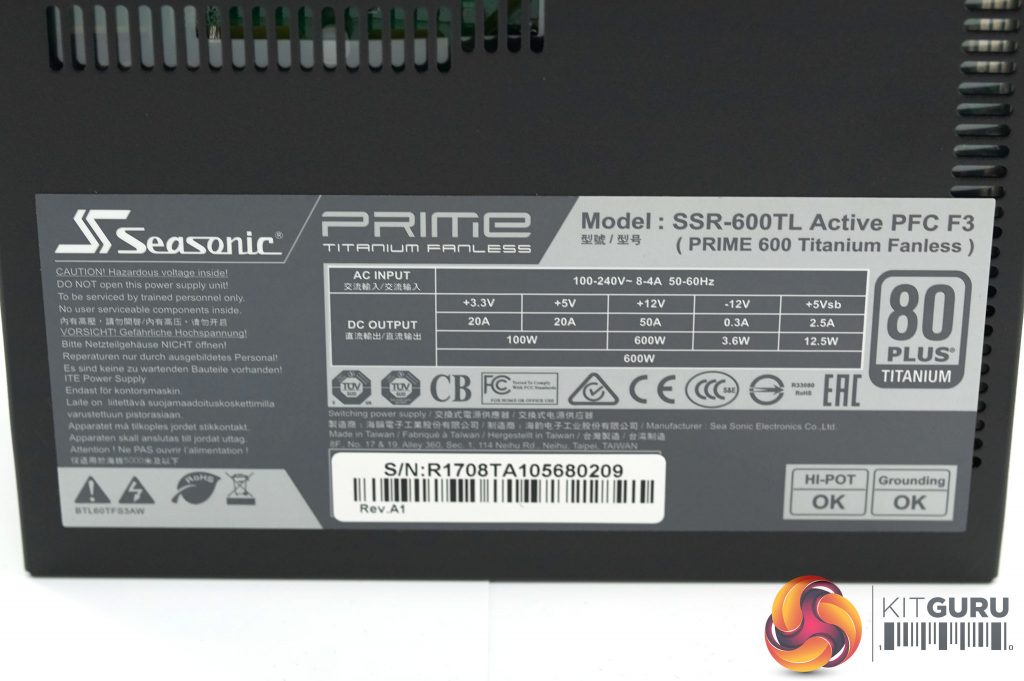 Seasonic Prime Titanium Fanless 600W Power Supply


DC Output

+3.3V

+5V

+12V

-12V

+5Vsb

Max Output

20A

20A

50A

0.3A

2.5A

Total Power
100W
600W
3.6W
12.5W
600W
The Seasonic Prime Titanium Fanless 600W can deliver 50A via the +12V rail which is impressive. The other rails are perfectly fine for a 600 watt unit.