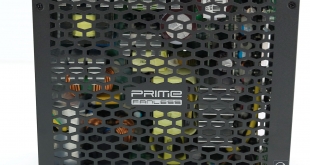 Over the years Seasonic have been behind some of the highest grade fanless power supplies on the market. The X-Series 460W and Platinum Fanless 520W bring back some great memories for me. It would be fair to say that Seasonic have taken their time in releasing a modern day successor. Enter their new Prime Titanium Fanless supply – offered in a staggering 600 watt capacity. Is this one of the finest power supplies of 2017? I would go as far to say that it is quite possibly one of the finest power supplies ever made.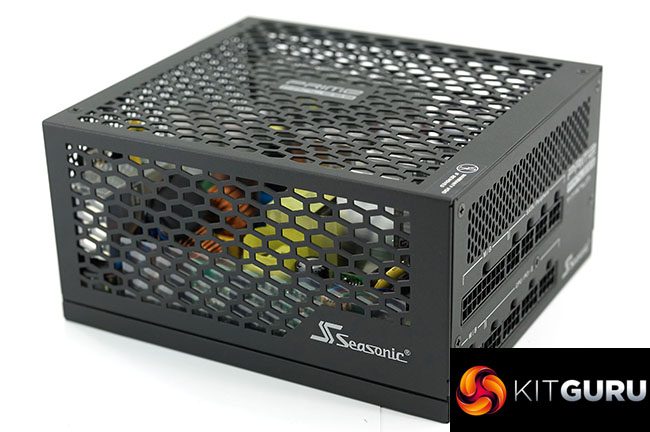 Seasonic have won more awards on KitGuru than any other manufacturer – their continued unwillingness to sacrifice build quality or component selection ensures their name has been synonymous with quality in the minds of the enthusiast user.
The challenges of creating an effective, fanless power supply should not be trivialised. Maintaining a sensible physical size yet being able to passively cool the components inside without suffering stability issues is a time consuming process.  Dissipating excess heat from the components effectively as the power demand rises above 500 watts requires some careful planning and execution.
The more observant among you will already have noticed that Seasonic have been continually increasing efficiency levels. This latest 600 watt unit has achieved 80 Plus Titanium levels – which is an 96+% efficiency level at 50% load. The benefits of improving  efficiency helps the company increase the power delivery as there is less wasted power and heat to contend with.
Seasonic are so confident in this new design that even though they have removed the fan from the unit – they are offering a 12 year manufacturers warranty. Peace of Mind is not an issue.
High efficiency – 80 PLUS® Titanium.
Highest power output Fanless unit on the market.
MTLR (Micro Tolerance Load Regulation) @ 0.5 %.
High end components and design.
Gold-plated high current terminals.
Highly reliable aluminum electrolytic solid capacitors.
Protection features: OPP, OVP, UVP, OCP, OTP, SCP.
12 years warranty – industry-leading.
Review photography handled in house at KitGuru with a Leica S series medium format camera and S series prime lens. Please do not use any of the images within this review without express permission.