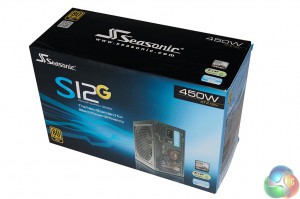 The Seasonic S12G ships in an attractively designed box with an image of the power supply shown bottom right, alongside some specifications and other details. Inside, the power supply is protected between soft foam pieces.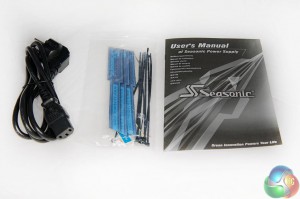 Accessories include, a small multi language user manual, regional specific power cable, mounting screws and some cable ties.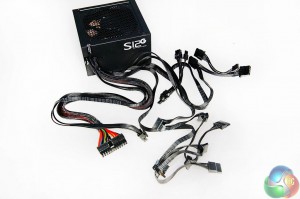 The S12G power supplies are not modular by design. All of the cables are hardwired into the back of the chassis, shown above. Thankfully they are the flat 'ribbon' style cables …. excepting the 20/24P connector. The flat cables are proving popular among the enthusiast audience, as they are easier to route.


The Seasonic S12G-450W resides at the bottom of the power output range and as such is designed for a single graphics card with 2x 6+2 pin PCI-E connectors. If you want to run a Crossfire or SLi configuration then you need to be looking at the 650W or 750W models. Both 450W and 550W units are equipped with 8 SATA connectors.