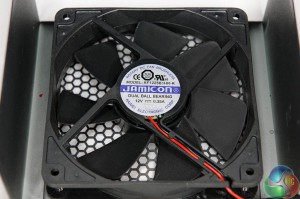 Seasonic are using a 7 blade, 120mm JAMICON Dual Ball Bearing Brushless Fan, 12V 0.35A (Model KF1225B1HR-R) in the S12G-450 power supply. These are reasonably high quality fans.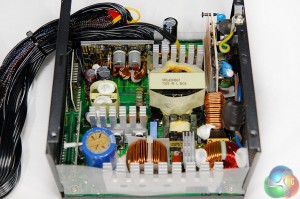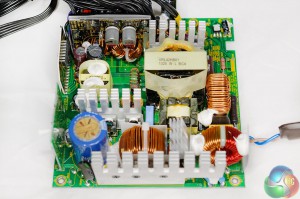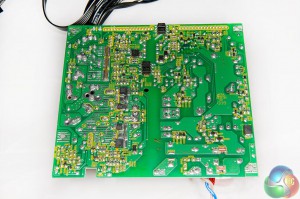 The build quality is excellent and the overall design is very similar to the G Series units we have tested in the past. Obviously there is no modular PCB on one side of the chassis. Soldering quality on the main PCB is also at a very high standard.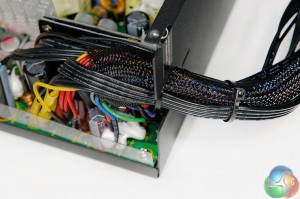 The non modular cables run into the chassis and are tied down in several places to protect them against fraying.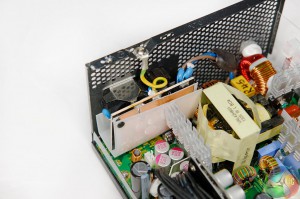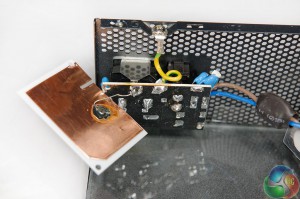 Filtering starts with an X cap, four Y caps and a coil. On the main board is a TVS diode, two Y caps, an X cap and two coils.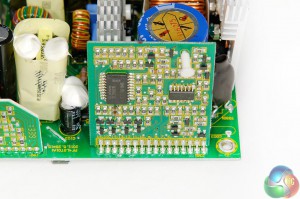 The daughtercard above holds the PWM controller, which is an Infineon ICE2Hs01G.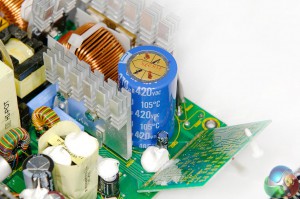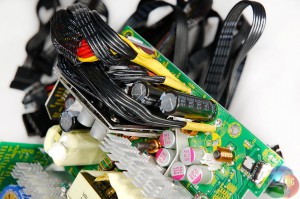 Seasonic are using high grade Japanese capacitors throughout the primary and secondary stages. All capacitors are rated 105c.