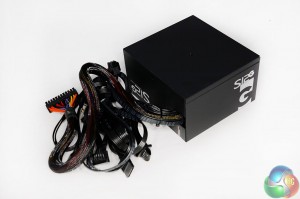 The S12G-450, just like the 750, is finished to the high standards we would expect from Seasonic. It wouldn't be classed as the most stylish looking power supply, but it will suit almost any system due to the plain black appearance. All of the cables are hardwired into the chassis, lowering the cost to the consumer.
The unit passed our 'screwdriver test'. We run the head of a Philip's screwdriver down the side of the chassis with weak to modest pressure. After all, how often have you accidentally hit a power supply with some tools during a system test phase?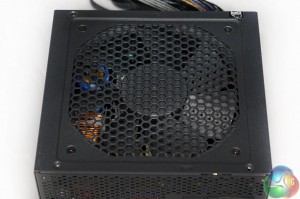 A large 120mm is hidden behind a plain black cooling grill. There is no company branding in the middle of the fan, like many of the most recent Seasonic power supplies we have reviewed.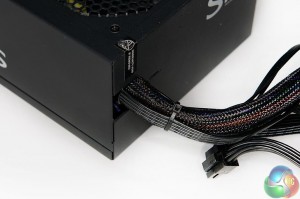 All of the cables are hardwired into the chassis, as shown above.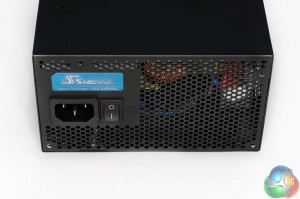 One side of the S12G-450 is vented to aid with the cooling process. Next to this is a Seasonic sticker, power switch and cable connector.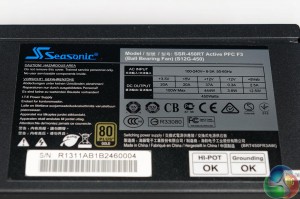 The S12G-450 can deliver 37Amps on the +12V output for 444W of the total power output.