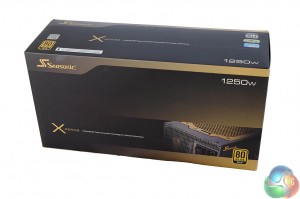 The Seasonic box artwork hasn't changed in 2 years, although the subtle imagery and gold colouring still works well. Hopefully Seasonic will clear the old stock of the 2012 units in the retail channel, because it would be very difficult to work out which one you are buying.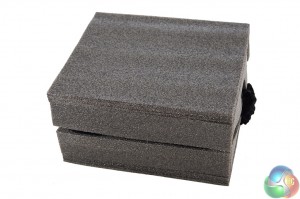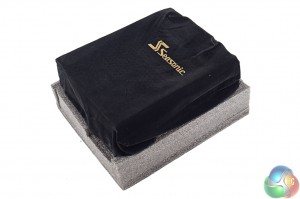 The power supply is well protected between thick foam slabs, and is wrapped in a luxurious felt surround.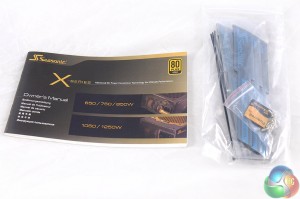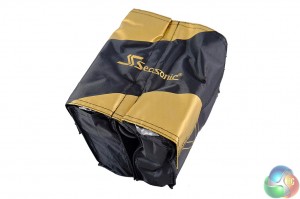 The box includes a thick felt bag with two separate pouches and the modular cables inside. A regional specific power cable is also included in the bundle. Seasonic bundle a clear bag with plastic and thicker felt cable ties. They also include a branded sticker, if you would like people to know you are using a Seasonic power supply inside the system.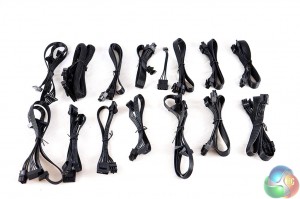 Cables And Connectors:
(1) 24/20 Pin Main Power Connector
(1) 4/8 Pin ATX/12V/EPS12V Power Connector
(1) 8 Pin ATX/12V/EPS12V Power Connector
(8) 6/8 Pin PCI Express Connector
(2) 4 Pin Floppy Drive Power Connector
(8) 4 Pin Molex Peripheral Power Connector
(11) 15 Pin Serial ATA Connector
The cable quality is excellent, all fully sleeved and high grade 18AWG standard. They include 8 x PCI-E cables to ensure that even the most demanding SLI and Crossfire systems are supported.