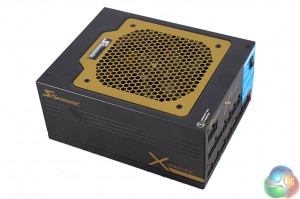 The Seasonic X-Series 1250W power supply is nicely finished with gold accenting. Not so sure I like the appearance of the gold vented panel as much as I did in 2012, but this is very much personal taste. Seasonic have also changed the appearance of the side panels, but overall it looks very similar to the original 2012 model.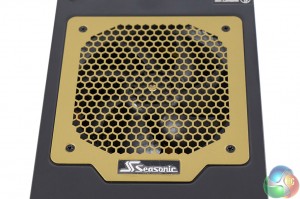 The fan is hidden behind the gold grill and we will take a closer look at this shortly when we open the unit.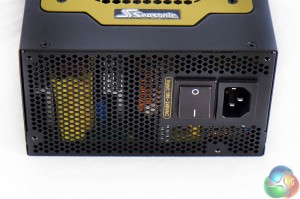 One side of the power supply is fully vented to help with air flow. There is a power switch and connector at the side.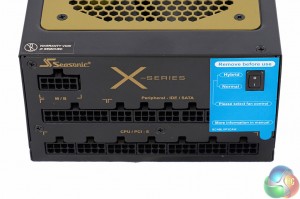 There are several rows of ports for the modular cables to be connected. These are all clearly labelled to help with the installation. There is a sticker on the chassis which highlights the dual switch operation – hybrid and normal. This sticker can be removed before use.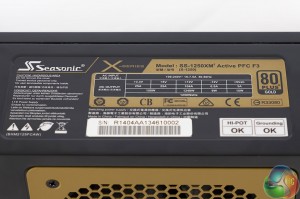 The new model is indicated by the new name 'SS-1250XM2'
Seasonic X-Series 1250W

DC Output

+5V

+3.3V

+12V

-12V

+5Vsb

Max Output

25A

25A

104A

0.5A

3A

Max Combined
150W
1248W
6W
15W
104A can be delivered to the +12V rail, which is more than enough for any system build.