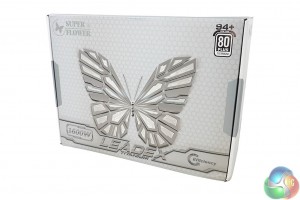 Super Flower artwork is simple, yet quite effective. I am personally not a big fan of the butterfly style logo, but its harmless enough. More importantly, the 80 Plus Titanium logo takes pride of place top right on the box.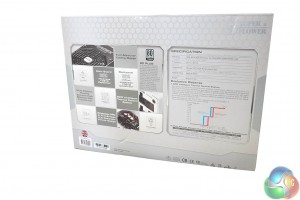 The rear of the box highlights some of the units specifications and features, including mention of high grade Japanese Nippon Chemi Con capacitors.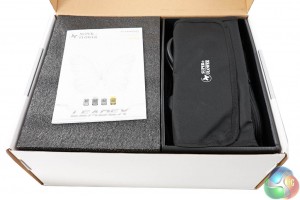 The power supply is protected inside foam and all the cables and accessories are separated in another area of the box.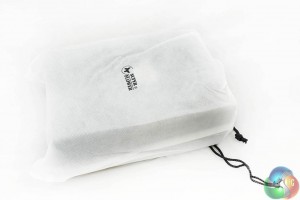 Between the foam blocks, the power supply ships protected inside a white felt bag.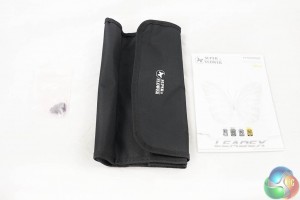 Super Flower bundle a felt bag to store the left over cables. There is also a user manual supplied, alongside mounting screws.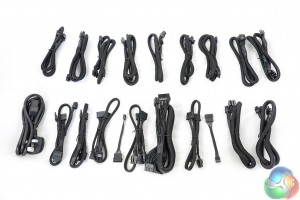 Super Flower are one of the few OEM's who seem to exclusively use sleeved cabling.
Detachable Cables
One cable > 20+4pins MB power connector.
One cable > 8pins (4+4pins) EPS/ATX 12V connector.
One cable > 8pins EPS 12V connector.
One cable > 2 x SATA + 2 x 4pins Molex.
One cable > 3 x 4pins Molex + 1 x FDD.
Two cables > 4 x SATA.
Five cables > 2 x 8pins (6+2pins) PCI express connector
Four cables > 8pins (6+2pins) PCI express