There is no doubt that the SuperFlower Leadex Titanium 1600W is a monster power supply, able to deliver close to 1,800 watts before shutting down safely.
The question remains, why on earth would you need 1,600 watts of power in the first place? Well for those people running ultra high end systems with multiple AMD graphics cards, the demand can be surprisingly high. We measured a demand of close to 1,200 watts when we reviewed a system featuring two AMD R9 295X2's, for instance. At 1,250 watts demand the Super Flower Leadex Titanium 1600W is still running with over 93 percent efficiency, which is impressive.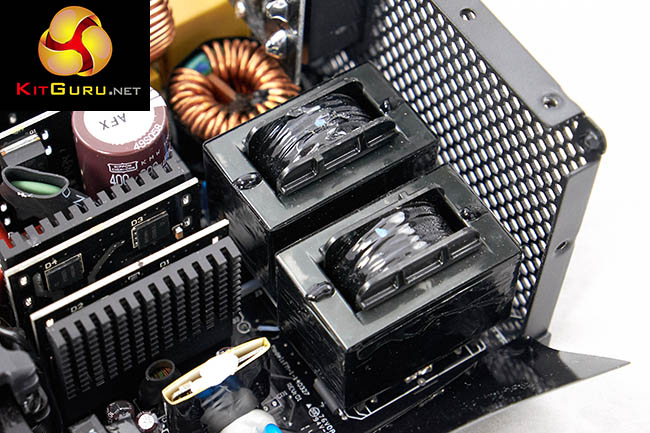 Build quality of the SuperFlower Leadex Titanium is high, paintwork is deep and the unit passed our 'scratch test' with flying colours. Inside are high grade 105c Nippon Chemi Con capacitors and the KMW series used in the Leadex Titanium are about as good as you will get.
The unit passed the intensive cross loading test without a problem and load regulation is excellent as well.


You can buy the Super Flower Leadex Titanium 1600w from Overclockers UK for £299.99 inc vat. It is certainly a lot of cash for a power supply, but if you are running a power hungry Quad SLI / Crossfire system and want to ensure you have plenty of headroom for growth then it makes for a wise long term investment.

Discuss on our Facebook page, over HERE.
Pros:
quality cabling.
tight load regulation.
high grade Japanese capacitors.
delivered close to 1,800 watts before shutting down.
semi passive mode.
high levels of efficiency.
Cons:
A lot of cash for a power supply.
Kitguru says: Another very capable power supply from SuperFlower for those running ultra high end Quad SLI and Crossfire systems.