Not everyone believes that sound cards can make much of a difference compared to on-board audio. However, I do think that anyone who is serious about audio reproduction will be able to tell the difference between a dedicated quality sound card and on-board audio – even built in solutions found on many high-end motherboards.
Not only is the Asus STRIX RAID DLX sound card a fantastic product that can provide a huge upgrade over on-board audio, but the software is also excellent, with its intuitive interface and range of features.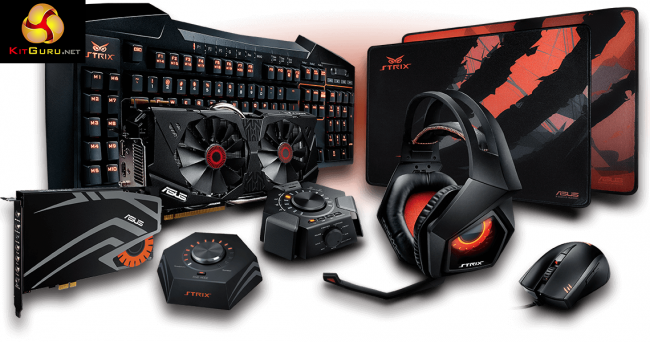 I enjoyed the use of virtual surround sound while gaming and found the overall experience to be very positive. Another thing worth mentioning is the headphone amp, which is capable of driving higher-tier headphones properly – such as the Bowers and Wilkins P7. These headphones are fantastic, though I quickly realised that on-board audio was holding them back- The STRIX DLX really helped accentuate its strengths, such as the punchy bass response.
If you are interested in really stepping things up regards to audio, then the Asus STRIX DLX seems like an excellent purchase- particularly if you have a nice pair of headphones already – after all, on-board audio is likely just wasting potential.

You can buy the Asus STRIX DLX from Overclockers UK for £149.99. The price may put some off but I do believe that having a dedicated sound card is a vastly superior experience than just making do with onboard audio.
Pros:
7.1 surround sound.
Sonic Studio Software.
Support for up to 192 kHz playback.
Volume control box.
Cons:
KitGuru Says: The Asus STRIX DLX provides a stellar audio experience that is well worth the investment.