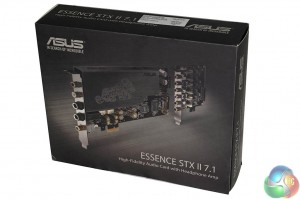 The Essence STX 11 7.1 Sound card ships in a dark box with an image of product clearly visible on the front.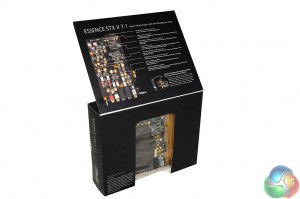 The box opens up gatefold style to reveal the sound card behind a protective clear plastic window. The other side of the box lists some hardware specifications.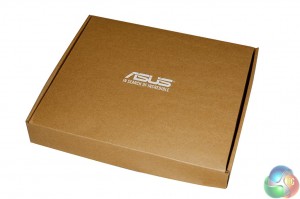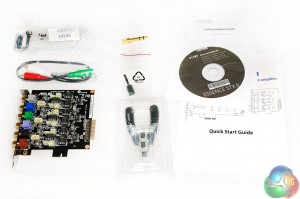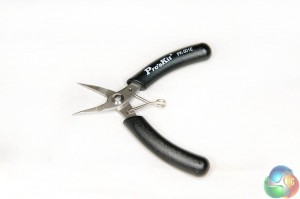 Behind the clear plastic container is a brown box, containing the daughtercard and accessories. which include:
Op-amp swap kit x 1
3.5mm-to-RCA cable x 1
6.3mm-to-3.5mm adapter x 0
S/PDIF adapter x 1
Driver CD x 0
Quick start guide x 0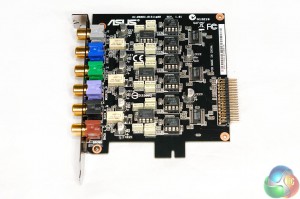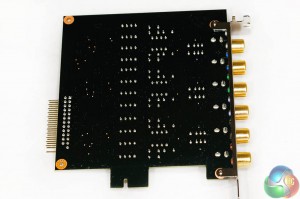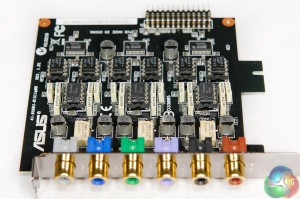 The little daughtercard is a multichannel design which has 7.1 channel support with 120dB SNR outputs. It is paired up with the main sound card which we will picture shortly.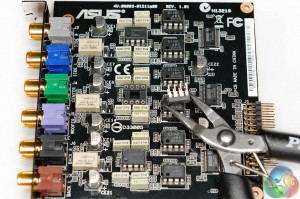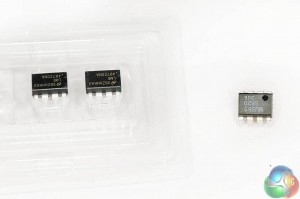 Interestingly ASUS have built in op-amp sockets – meaning that audiophile users can swap these out to change the sound signature. ASUS do supply an OP-AMP 'swap kit', including the pliers to remove and fit. These are 2x LME 49720 and a single MUSES 8820.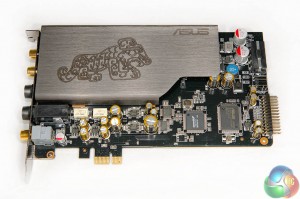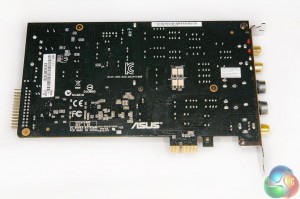 The Asus Essence STX II 7.1 Sound Card is built using the highest grade components. It measures 168 mm x 107 mm (LxW).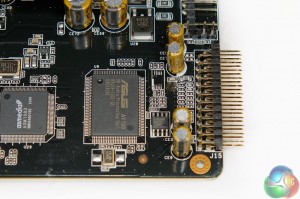 The Essense STX II includes a temperature compensated crystal oscillator (TCXO) clock source to deal with temperature changes and to ensure ultra low jitter.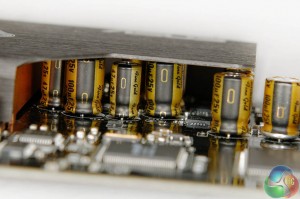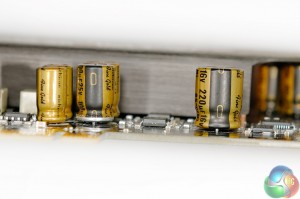 ASUS have not skimped on the board design, using highest grade audio Nichicon GOLD capacitors.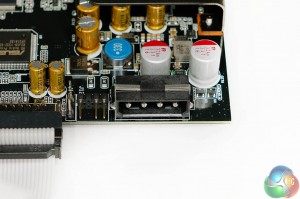 The card has to be powered via a MOLEX header, otherwise it won't work.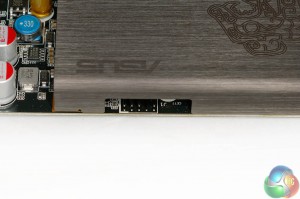 You can connect a front audio header directly to the card, shown above.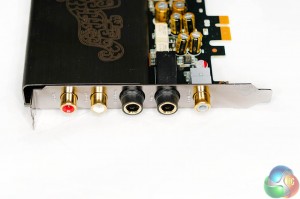 There is a Front R, Front L, Headphone, Line IN and SPDIF out connector along the side of the Essence STX II 7.1.

No skimpy 3.5mm jack either, this is a fully fledged 6.3mm single ended connector to suit high end headphones. Asus do supply a 6.3mm to 3.5mm adapter however, if you are using cheaper pair of gaming headphones.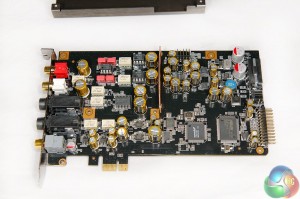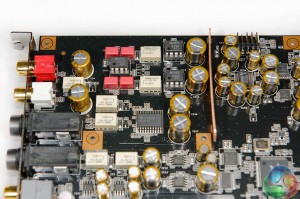 When the primary sink is removed, you can get a better overview of the PCB layout.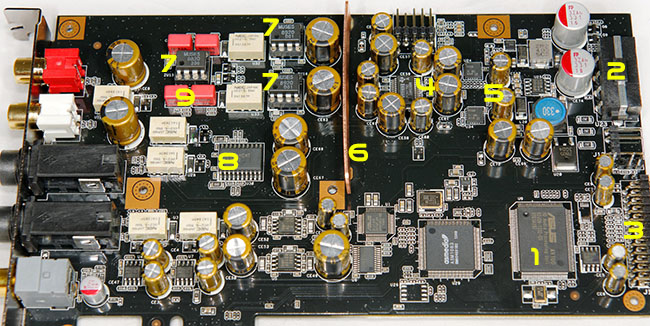 So what exactly is on the Asus Essence STX II 7.1 Sound Card? Above is our breakdown of the components ASUS are using.
1: Premium TXCO clock source.
2: The Molex power connector
3: Daughter card bridge connector
4: The Supreme Ti Burr Brown PCM 1792A Digital to Analog converter.
5: High fidelity LDO regulator
6: Shielding plate
7: MUSES Op-Amps (removable)
8: TI TPA6210A2 headphone amplifier
9: Professional WIMA capacitors.
We include some super high resolution images of the PCB layout of the hardware on the next page, so be sure to check them out if you want a more detailed view.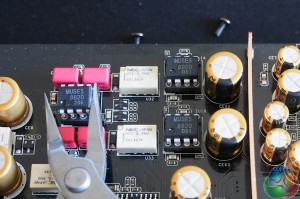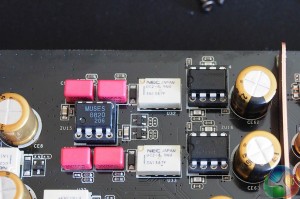 The main Essence STX II card has removable OP-AMPS, shown above. In the box are a set of other OP-AMPS which can be fitted to change the sound signature. ASUS include 2 x LME 49720 and a single MUSES 8820 OP AMP. Asus fit the MUSES 8920 OP AMP's as standard (above left) – a wise move, as (to my ears) they sound superior to the LME OP AMPS (above right).
Again audio is very much subjective and it is certainly a bonus that ASUS are including another set of OP AMPS to cater to a wider audience who like to tweak their setup.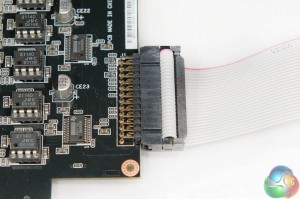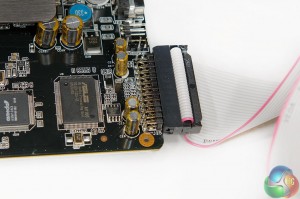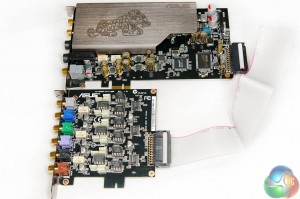 What looks like an old fashioned IDE cable in the box, is used to 'bridge' the connection between the main card and the daughtercard. ASUS include a long enough cable to suit PCI Express positioning on any motherboard.