We spent around 10 days in total testing the Asus Essence STX II 7.1 card, with flagship headphones. We also paired the system up with Corsair Gaming SP2500 speakers, available from Overclockers UK at £169.99 inc vat – these are directly connected to one of my systems at home. That said, we won't be focusing on these speakers today as they are not simply good enough to warrant a thorough analysis of the audio capabilities of the sound card. That said, the overall sound quality was certainly acceptable.
I don't use 7.1 speakers at all …. therefore cannot thoroughly test the 7.1 capabilities of the Essence STX II sound card.
All tests were ran with the MUSES OP-AMPS in the ASUS Essence STX II as to my ears … and with all the equipment I used, they sounded superior.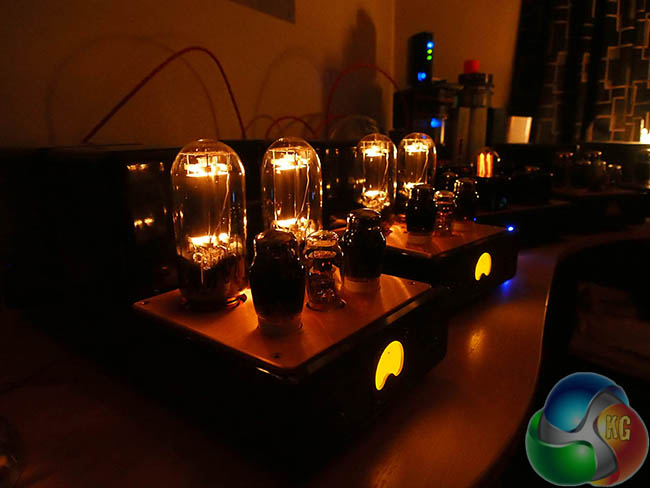 My home setup is based around Audiovector Si3 Signature speakers (£4,000) paired up with an Icon Audio LA5 TX Preamplifier (£2,800) and Signature Version MB 845 MK IIm Mono blocks (£7,200). I also have a pair of Icon Audio MB 90 MK IIM MonoBlocks which are used to power other speakers in my house.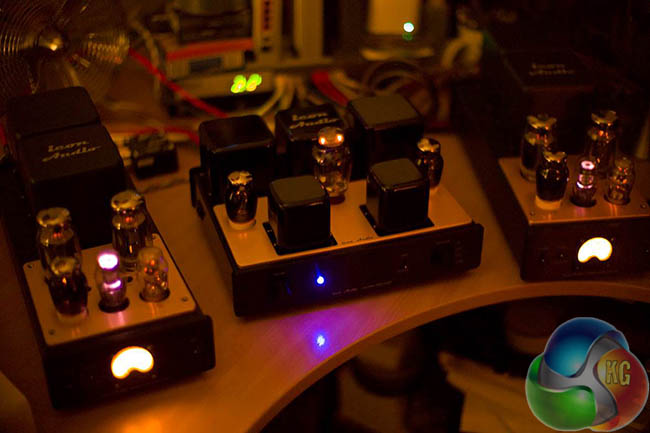 We connected the Asus Essence STX II via line out to the input on the Icon Audio LA5 TX PreAmplifier for testing via the AudioVector Si3 Signature speakers.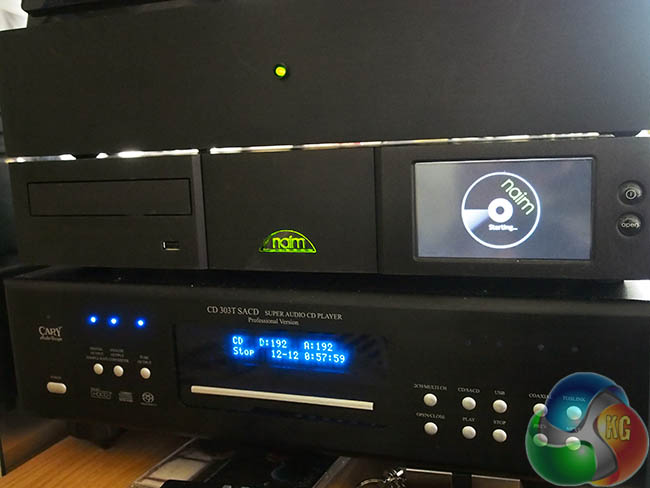 I used a variety of source material including (but not limited to) 24 bit files from Elton John, The Beatles, The Eagles, Eric Clapton, Herbie Hancock, Dawn Langstroth, Diana Krall, David Bowie, David Crosby, Jackson Browne, R.E.M., Queen (2011 SACD remasters), James Taylor, Jean Michel Jarre, Mike Oldfield, Glenn Frey, Michael Jackson, Otis Redding, Phil Collins, Pretenders, Norah Jones, Rush, Ry Cooder and Seal.
We compared alongside a NAIM HDX (with custom power unit) (£9,000 in total) and a Cary SACD 303T Professional Player (£4,000).
The Essence STX II was surprisingly capable, even when paired up with £15,000 of amplifier and speakers.
Mike Oldfield's superb 24 bit version of Ommadawn was a fantastic experience. The diverse instrumental piece delivered plenty of emotional impact – accurately presenting the densely overlayed guitar tracks in all its glory. The haunting vocal arrangement was presented magically – although the presentation was not quite as dramatic as the SACD when played via the Cary SACD 303T Player.
Bass lines were accurately rendered, and female vocals on Diana Kralls 'The Girl In The Other Room' had plenty of body, capturing her breathless vocal style beautifully.
Phil Collins 24 bit album Face Value sounded fantastic via the Asus Essence STX II – the iconic track 'In the Air Tonight' created a huge sound scape through the Icon Audio Valve equipment with the famous drum sequence at 3.15 literally shaking the floor boards.
There is no doubt that the Asus Essence STX II sound card is able to bat well above it's modest asking price. There are times when the presentation seems a little more 'boxed' in, however it is worth pointing out again that we are comparing against playback sources between 20x and 40x more expensive.