If you use your rig to listen to music then there is a good chance you won't be happy with the onboard sound from the motherboard. ASUS have released the STX II and STX II 7.1 to build on the huge success they experienced from the earlier Essence STX solution. Today we review their follow up sound card and headphone amplifier – the Essence STX II 7.1.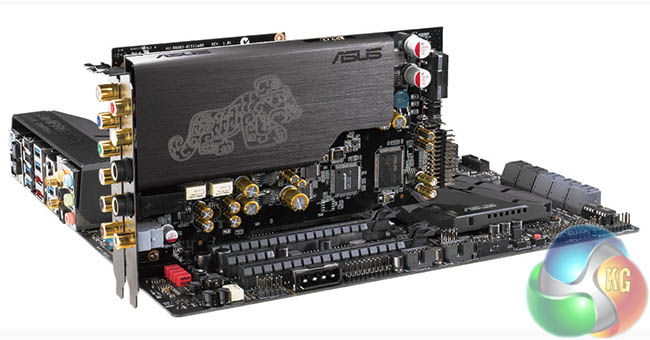 The Essence STX II 7.1 Sound Card is capable of a 124db signal to noise ratio with support for headphones up to 600 ohm impedance. The new product also includes an exclusive OP AMP swap kit to let the end user tweak the sound characteristics. The Essence STX II 7.1 also ships with a daughtercard which offers Ultra Fidelity 7.1 channel audio.
You can see the full list of specifications on this page.
Features:
Industry-leading 124dB SNR (signal-to-noise ratio) audio quality inherited from the revolutionary and widely-acclaimed Xonar Essence ST/STX
Ultra-low jitter with premium TCXO clock source
Clean and consistent power supply thanks to high-fidelity low-dropout (LDO) regulators and WIMA® capacitors for uncompromising sound
Top-notch headphone amplifier supports up to 600ohm-headphone impedance with additional gain for in-ear monitors (IEMs)
Exclusive op-amp swap kit includes three op-amps and tool for easy tone tuning
Celebrated MUSES op-amps deliver true-to-life musicality
Ultra-fidelity (120dB SNR) 7.1-channel output via the exclusive daughterboard