The test system we used today is listed in detail on this page.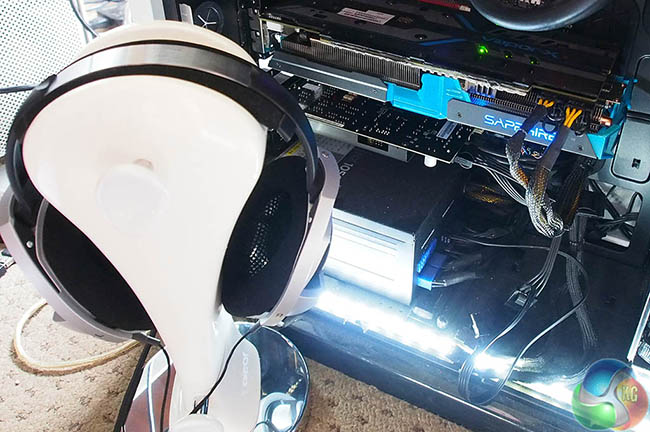 It uses an ASUS Maximus VI Hero Z87 motherboard.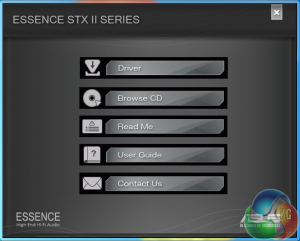 Setting up the Asus Essence STX II is straightforward. Simply connect the Molex cable, insert into a free PCI Express slot and start up the system. Insert the bundled software disc and install the drivers.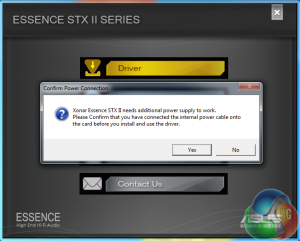 It is critical to connect a Molex header, or the sound card will not work at all. The software warns about this, just before the install starts.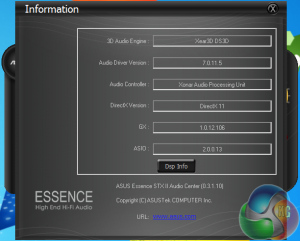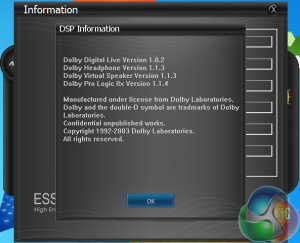 After a few minutes, the driver is installed and it is possible to check the revisions, shown above.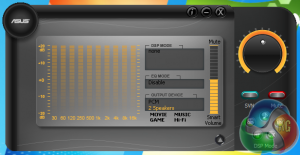 After a reboot, the software worked without a hitch. Not something we always say about ASUS software, which has a bit of a reputation for being 'clunky' and temperamental. The main panel shows an output graph, volume control, SVN and Mute control and a series of presets for Movie, Music, Game and Hi-Fi.
The Asus Essence STX II has full support for:
Analog Playback Sample Rate and Resolution :
44.1K/48K/96K/192KHz @ 16bit/24bit
Analog Recording Sample Rate and Resolution :
44.1K/48K/96K/192KHz @ 16bit/24bit
S/PDIF Digital Output :
44.1K/48K/96K/192KHz @ 16bit/24bit
ASIO Driver Support :
44.1K/48K/88.2K/96K/176.4K/192KHz @ 16bit/24bit



We tested with a variety of 24 bit 96khz/192khz FLAC files, downloaded from HDTRACKS and Linn Records. We had no problems getting the system to correctly decode the audio tracks.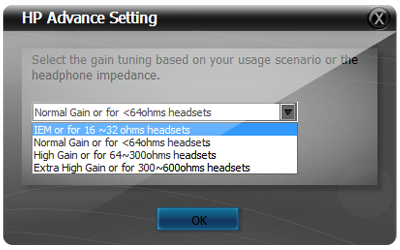 The Asus Essence STX II software has options to suit a variety of headphones, from easy to power <64 ohm drivers, to difficult to power 600 ohm drivers, such as those featured in the Beyerdynamic T1 Tesla.