Intel Corp. on Thursday unveiled its new lineup of high-end solid-state drives (SSDs) aimed at performance-demanding users. The new Intel 730-series SSDs are the first drives featuring controller and NAND components binned and qualified for higher clock-rates, yet, the manufacturer claims ultimate reliability of the drives.
Intel solid-state drives 730-series code-named "Jackson Ridge" are available in 240GB and 480GB capacities. The new SSDs are based on multi-level cell NAND flash memory made using 20nm process technology as well as an LSI SandForce controller with Intel firmware tuned for maximum performance and datacenter-class reliability. Intel claims that it factory overclocked the controller by 50% (up to 600MHz) and the NAND by 20% (to 100MHz) resulting in 50µs read latencies, consistently high transfer rates of up to 550MB/s sequential reads, and up to 89000 IOPS random reads.
Although Intel has clearly made a lot to boost performance of the 730-series SSDs, its maximum possible performance is probably limited by Serial ATA-6Gb/s interface, which is why the company stresses "consistently high transfer rates" since peak performance of the new flagship consumer SSD is on par with other drives in the same class.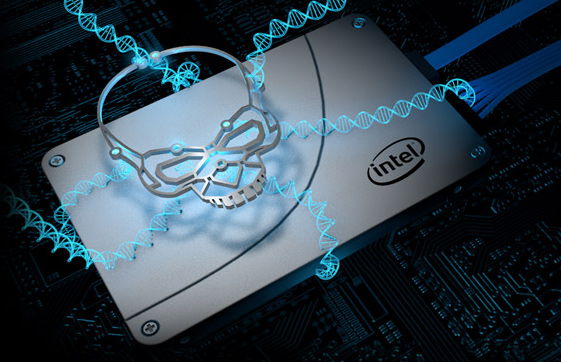 Intel's future high-end SSDs for client PCs will utilize PCI Express protocol and will have considerably higher performance.
Intel 730-series SSDs are protected by a 5-year warranty. The Intel SSD 730 Series is available today for pre-order, and will be available for purchase starting on March 18.
KitGuru Says: It is noteworthy that Intel decided not to wait for other makers to start overclocking SSD components and released one of the world's first "factory overclocked" solid-state drives itself.