Prices of Samsung Electronics' solid-state drives based on triple-level cell (TLC) 3D V-NAND memory have leaked online. As expected, the new SSDs are among the most affordable in the industry. Performance of the drives based on the most cost-efficient NAND flash memory to date is on par with mainstream solid-state drives by Samsung and other manufacturers.
The Samsung 850 Evo SSDs will be available in 120GB, 250GB, 500GB and 1TB storage capacities. Sequential read performance of the 850 Evo is expected to be up to 550MB/s, while write performance is projected to be up to 520MB/s, according to a description located at Fry's Electronics, a major U.S. retail chain that also sells devices online. The new SSDs will use Serial ATA-6Gb/s interface and will come in 2.5"/7mm form-factor.
The most important aspect of the Samsung 850 Evo family is its current pricing. At Fry's, 1TB version of the 850 Evo SSD is listed at $499, whereas at Antares Pro the same solid-state drive can be pre-ordered for $477. Antares Pro is also taking pre-orders on 120GB, 250GB and 500GB models, which are going to cost $100, $146 and $258, respectively.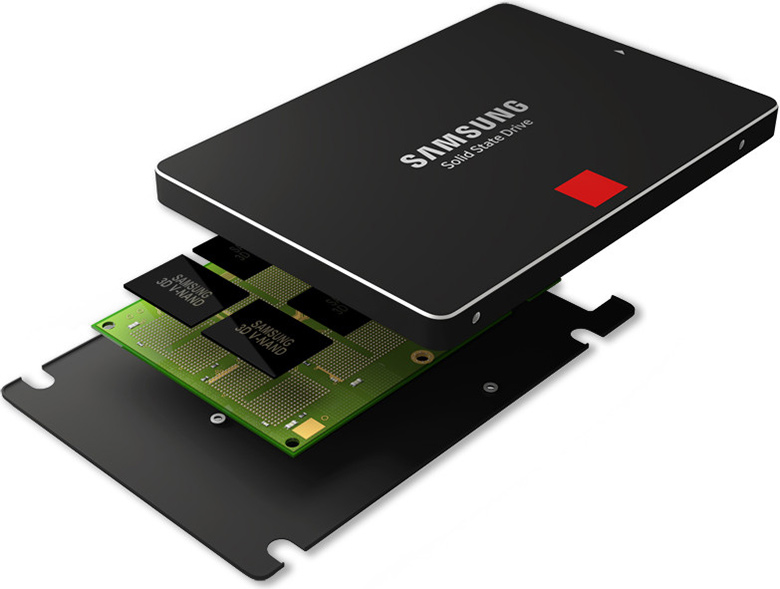 While the initial prices of the Samsung 850 Evo solid-state drives can be slightly higher when compared to models that have been available on the market for some time now, the fact that the prices are relatively low means that Samsung could eventually further decrease them. Moreover, since Samsung has not formally introduced its 850 Evo family of SSDs, actual recommended prices could become even lower than those listed today.
The Samsung 850 Evo family of solid-state drives is expected to become available in late November.
Samsung did not comment on the news-story.
Discuss on our Facebook page, HERE.
KitGuru Says: This holiday season will be a good time to buy an SSD. Many makers will enter the price-war against each other and Samsung in a bid to sell more drives, therefore, it will be easy to get a fine high-capacity SSD at an affordable price-point.