Seagate Technology, one of the top makers of hard disk drives, said this week that it would introduce an unprecedented amount of new products this calendar year. The company's management naturally did not provide any details, but expect the manufacturer to release better solid-state drives as well as higher capacity hard disk drives.
"We [plan to] refresh nearly our entire HDD and SSD product portfolio this calendar year," said Steve Luczo, chairman and chief executive officer of Seagate, during the company's quarterly conference call with investors and financial analysts.
Seagate offers a broad portfolio of hard disk drives designed for consumers, commercial PCs and enterprise systems. Refreshing this family of products will include increasing capacities of hard drives using new platters, improving their performance as well as introducing all-new products designed for emerging segments of the market. In the recent quarters Seagate already introduced certain mission-specific HDDs that are optimized not only for particular market segments, but for a specific tasks (e.g., cold data storage, enterprise NAS, small business NAS, etc.).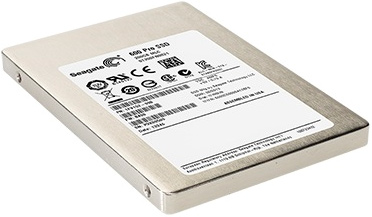 When it comes to solid-state drives, Seagate addresses various OEMs and enterprise customers with its SSDs as well as Nytro flash accelerator cards. Since last year Seagate acquired SandForce flash controllers business from Avago Technologies, it is logical to expect the company to start using its own controllers for at least some of its SSDs. What remains to be seen is whether the company will finally introduce a competitive lineup of solid-state drives for consumers and enthusiasts.
Product launches as well as development of future products will require Seagate to increase its research and development (R&D) spending.
"We are planning for operating expenses of approximately $570 million in both the March and the June quarters," said Mr. Luczo. "These expenses include some increases in core R&D […] as well as investments in our new market adjacencies."
Discuss on our Facebook page, HERE.
KitGuru Says: While it will clearly be very interesting to see what Seagate introduces for the market of hard disk drives and how exactly it will improve its HDDs this year, the most intriguing thing is Seagate's plan regarding SSDs for client PCs.