AMD's decision to introduce PCIe 4.0 into its X570 chipset has provided manufacturers with a mainstream consumer desktop platform to introduce high bandwidth devices. Since the introduction of AMD X570, we have seen a stack of new products from various vendors offering GPUs and storage options to support the new technology.
However, manufacturers realise there is still a huge demand for PCIe Gen 3 devices, so new products for this platform are still being developed and released. ADATA has announced the IM2P33E8 PCIe Gen3x4 M.2 2280 SSD which is designed with 5G networking and cloud computing in mind. The new SSD provides excellent performance and large capacities with a wide-temperature resistance. All these features are added to offer an ideal solution for use in data centre, surveillance and transportation application.
ADATA's IM2P33E8 is available in 2280 form factor and supports M.2 NVMe 1.3 specification to deliver read and write speeds of 3200/3500 GBps respectively, which provides up to six times faster transfer speeds compared to standard SATA III SSD devices. The IM2P33E8 is available in capacities ranging from 256 GB up to 2Tb and is equipped with 3D NAND flash memory.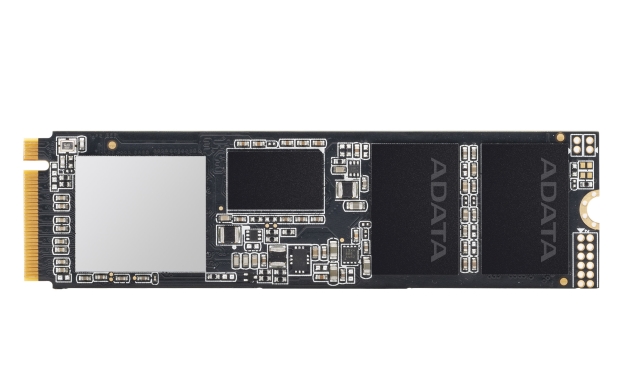 The new M.2 SSD is available in normal temperature and wide temperature range variants featuring E2E Data Protection and RAID engine to provide enhanced security, integrity and durability. Furthermore, the IM2P33E8 includes AES and TCG Opal encryption to ensure confidential data is not compromised.
Users of the ADATA IM2P33E8 qualify for the free download of ADATA's SSD toolbox which provides monitoring and management of the IM2P33E8's status, wear level and lifespan information. ADATA claims to use a rigorous validation process in its SSD manufacture that includes functionality and reliability testing to ensure its SSDs meet the demands of industrial applications.
ADATA says the exact availability and pricing of the IM2P33E8 PCIe Gen3x4 M.2 2280 SSD may vary by region so its best to contact your local ADATA office for availability in specific markets.
Discuss on our Facebook page HERE.
KitGuru says: Technology containing M.2 SSDs is found in an adverse range of industries these days, so it is paramount that durability and reliability are catered for. ADATA's rigorous validating process should provide peace of mind for users of its new IM2P33E8 M.2 SSDs.