If you've been a regular KitGuru reader for the past few months, then chances are you'll have spotted at least one of Leo's videos discussing the ongoing challenge from OCZ – to kill 5 ARC 100 SSD's by continually writing data to them, until they cave in. While the warranty with the ARC 100 covers 22TB, based on 20GB/day for 3 years, all of them sailed past the much larger figure of 300TB without worry and it's only in the last few weeks that some of them have started to fall.

Now though, we're at the stage where just one drive remains. The question is, when will the final ARC 100 finally give up the ghost?
To celebrate the landmark achievement of OCZ's ARC 100 SSDs edging ever closer to writing half a petabyte, we've managed to snag a brand new 240GB ARC 100 drive to give away to the reader who can guess when the last drive fails. An example? You could guess any number, for instance 480.5TB.
See the last video in the series – ARC 100 number 4 has just died – leaving one left!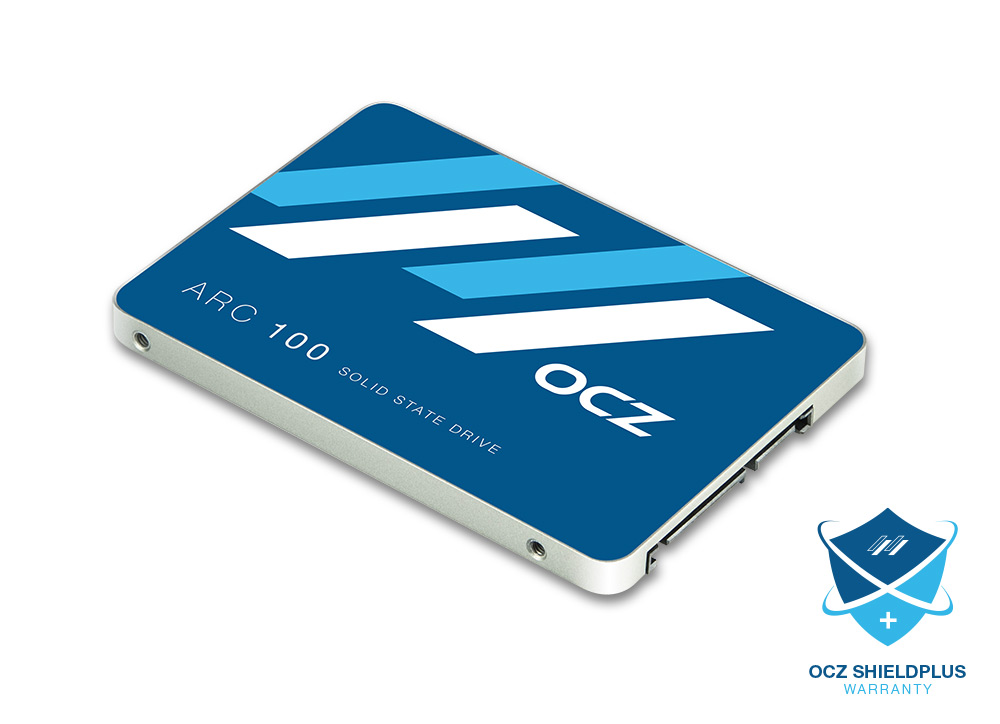 As wide a margin as it gives you, the ShieldPlus warranty is very conservative
To give those of you that haven't been keeping up some context, the fourth drive bit the dust at 424TB, so presumably it won't be too long until the 5th finally throws in the towel too. But when?
Think of this as the KitGuru version of asking how many sweets are in the jar. You can't know for sure, but you can take a good guess.
Rules
This competition will run until shortly after the final drive dies – even we don't know when that will be, but it shouldn't be too long.
All answers – sent here: Email KitGuru
Include your name, physical shipping address (to send the prize), and a link to your Facebook page (so we can ensure you aren't a bot).
The winner will be the person who guesses at what TB/GB (Example? 450.5TB) the final drive fails at.
If more than one person guesses correctly to the decimal point, the winner will be selected from those correct entries at random.
All KitGuru admin decisions relating to the competition are final.
Open worldwide.
See all the videos in this series:
Read original 'challenge' editorial on 10th December, HERE.
Read 17th December 2014 'challenge' update, HERE.
Read 27th December 2014 22TB mark update, HERE.
Read 10th January 2015 100TB mark update, HERE.
Read 23rd January 2015 200TB mark update, HERE.
Read 3rd February 2015 300TB mark update, HERE.
Read 9th February 2015 322TB 1st failure, HERE.
Read 18th February 352TB 2nd failure HERE.
Read 24th February 384TB 3rd Failure HERE.
Interview with OCZ on 'The Past, The Present and The Future', HERE.
Discuss on our Facebook page, over HERE.

KitGuru Says: It's pretty impressive the drives had made it this far. It just goes to show that SSD technology has come on a long way in the past few years.