Corsair has a long-standing reputation in the SSD world and while the company has remained quiet on the storage front this year, that is changing today. This week, Corsair announced the new Force Series MP510 M.2 NVMe SSD, delivering more performance in capacities all the way up to 2TB.
The MP510 launches this week in 240GB, 480GB, 960GB and 1920GB options, with sequential read speeds of up to 3,480MB/s and sequential write speeds of up to 3,000MB/s, making this Corsair's highest performing SSD to date. Thanks to the M.2 form factor, these SSDs are extremely compact, cramming plenty of storage into a small size.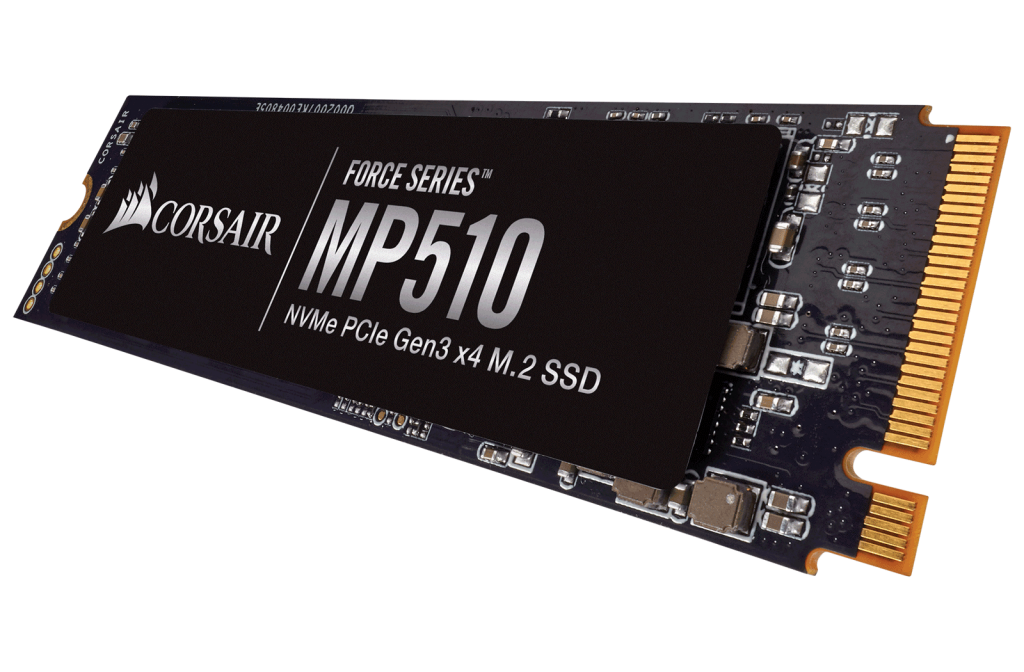 This level of performance is achieved with an NVMe PCIe Gen3 x4 interface, maximising bandwidth and leaving behind the slower SATA 6Gbps interfaces of Corsair's older SSDs. Load times, opening files, moving files and general OS performance should all see a significant boost.
Aside from the jump to NVMe, the MP510 also uses high-density 3D TLC NAND flash memory and a design that pushes heat away from the PCB. The goal here is to offer peak performance and longevity, keeping the drive operating at its best for years to come. This is backed up by a five year warranty should anything go wrong.
The Corsair Force series MP510 will be available worldwide soon. We'll have a review of the 960GB version in the weeks to come.
KitGuru Says: Do any of you currently use a Corsair SSD? Will you be upgrading to an M.2 version once they start shipping?