Kingston has been a steady force in the SSD market for years now, and this week it is expanding its lineup with the new A1000 series. This new round of drives aim to be an entry-level point for those looking to upgrade to an NVMe M.2 drive, with capacities ranging from 240GB all the way up to 960GB.
These new SSDs are Kingston's first entry-level and consumer-grade NVMe units to utilise 3D TLC NAND. The company is also promising twice as much performance compared to traditional SATA drives at pricing closer to SATA SSDs. For the 240GB model you can expect sequential read/write speeds of up to 1500/800MB/s. This bumps up to 1500/900MB/s on the 480GB version and goes up to 1500/1000MB/s on the 960GB model.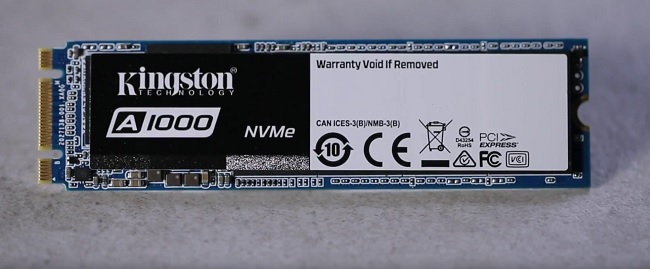 Aside from 3D TLC NAND flash, these SSDs feature a Gen 3.0 x2 interface and 4-channel Phison 5008 controller, which help deliver on the performance front.
As Kingston's SSD Business manager, Tony Hollingsbee, puts it, these SSDs "can give consumers the benefit of PCIe performance at about the same price as SATA". Here are the MSRP prices for each model in the UK:
A1000 240GB- £119
A1000 480GB- £219
A1000 960GB- £399
KitGuru Says: I've been looking to make the jump to an M.2 SSD for my boot drive for a while now. If the prices do turn out to be close to those of SATA SSDs, then these new drives from Kingston could end up proving very popular. Are any of you currently looking to buy a new SSD? Are you thinking of going for M.2, or will you be sticking to SATA?