It looks like Samsung is going to be bolstering its high-capacity SSD options this year, as the company accidentally listed a brand new 860 Pro SSD on its website ahead of an official announcement. The Samsung 860 Pro will be available in capacities up to 4TB, though the price tag is painful, coming in at $1900.
Currently, the highest-end SATA-based SSD that Samsung offers is the 4TB 850 EVO, so the jump over to the 860 Pro will bring a bit of a performance bump. There is a limit to how fast SATA based drives can operate and it seems that the upcoming 4TB 860 Pro will cap things out, with a sequential read speed of up to 560MB/s and write speeds of up to 530MB/s.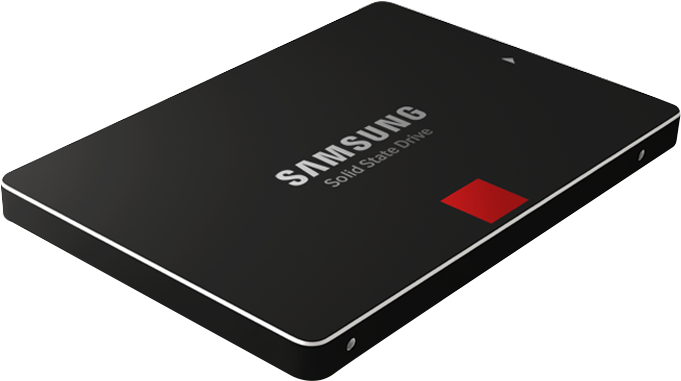 The 4TB 850 Evo on the other hand is rated for 540MB/s and 520MB/s read/write speeds. That extra speed bump will come with a substantial premium though, the 850 Evo's MSRP is $1600, whereas the 4TB 860 Pro will be $1900 from Samsung directly. Obviously over time, retailers will change pricing as they see fit, so expect pricing to be slightly different when these drives hit Amazon, OverclockersUK and other sites.
As we can see from the images, the 860 Pro will continue to use Samsung's V-NAND, though we don't know if any additional upgrades have been made over the 850 Evo line.
KitGuru Says: Samsung hasn't officially announced the 860 Pro SSD just yet, so all the information here came from a seemingly accidental early listing on the company's website. Hopefully we'll hear more details on this soon, but either way, $1900 is an awfully high price. I personally have two 1TB Samsung 850 Evo SSDs in my PC which I managed to snag on sale for £150 each a couple of years back, it seems that since then, SSD prices have soared back up.