Seagate has just announced what it says is the 'world's fastest' SSD, capable of 10Gbps throughput. Seagate's new drive is compliant with the Open Compute Project specification and makes use of the NVMe protocol, allowing it to achieve these massive speeds.
According to Seagate, this SSD is 'production ready' so it won't be out until later this year. According to Seagate's own performance numbers, this drive is capable of 10GB/s throughput while placed in a 16-lane PCIe slot, which is actually 4GB/s faster than the closest competing solution, making it a compelling performance improvement.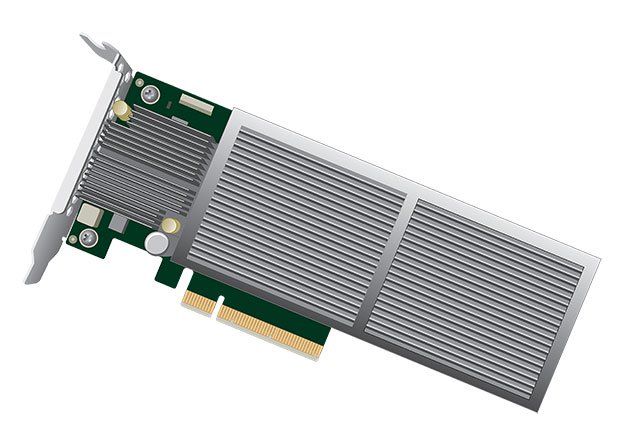 While the 10GB/s drive will be the star of the show, Seagate is also working on producing a lower-cost model, which will be capable of 6.7GB/s speeds when used in 8-lane PCIe slots.
Both drives are aimed at businesses and data centres. On top of that, when you take into account the rated speeds, these will likely be very expensive drives. Unfortunately, Seagate doesn't have a launch date, pricing information or capacity availability information just yet but these will be two drives worth keeping an eye on.
KitGuru Says: It seems that there has been a lot of push in the SSD space recently. Fixstars came out with a 13TB model, Samsung just launched its own 15TB SSD and now Seagate is pushing things on the performance front of things. How many of you use an SSD regularly?