PCMark 8's Consistency test provides a huge amount of performance data, so here we've looked a little closer at how the ADATA XPG SX950 240GB drive performs in each of the benchmarks test suites.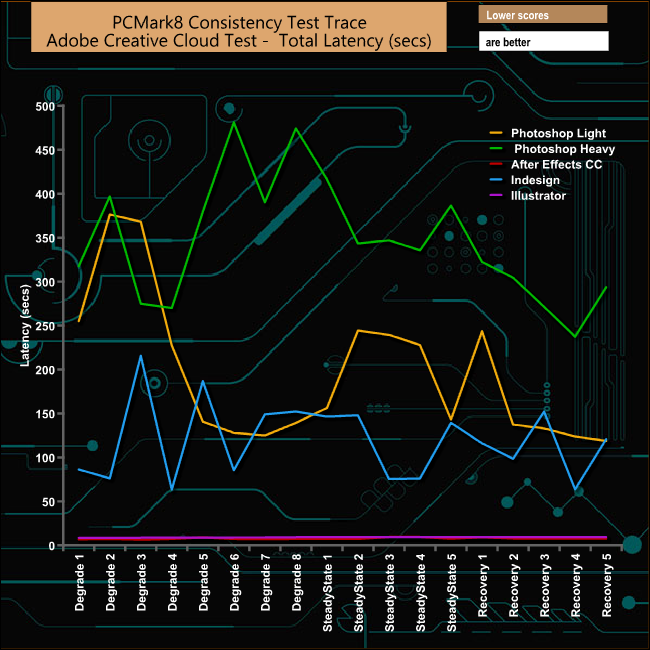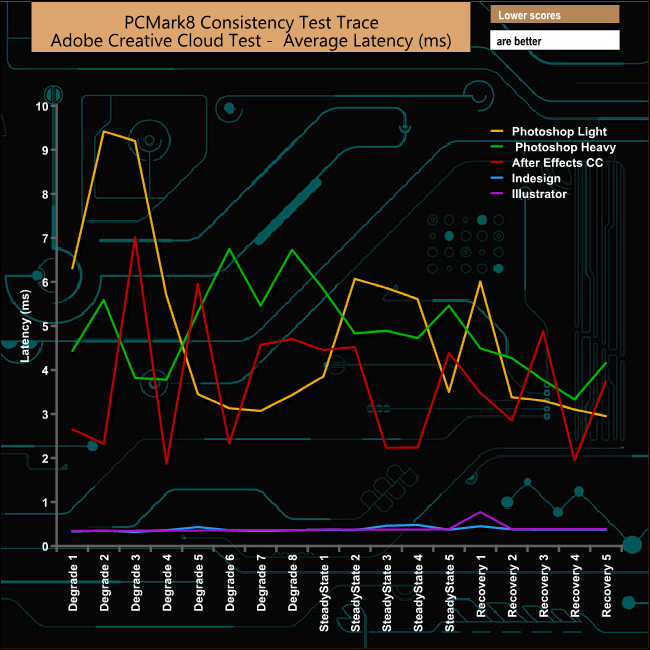 Getting into the detail of the Consistency test, the drive did struggle with the Photoshop Heavy tests but that's not that unusual as its a very stressful test that trips up most drives

Microsoft Office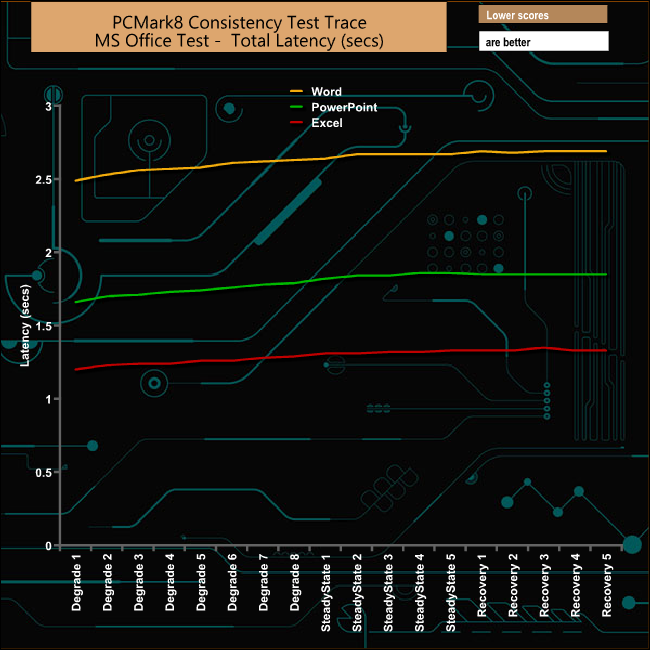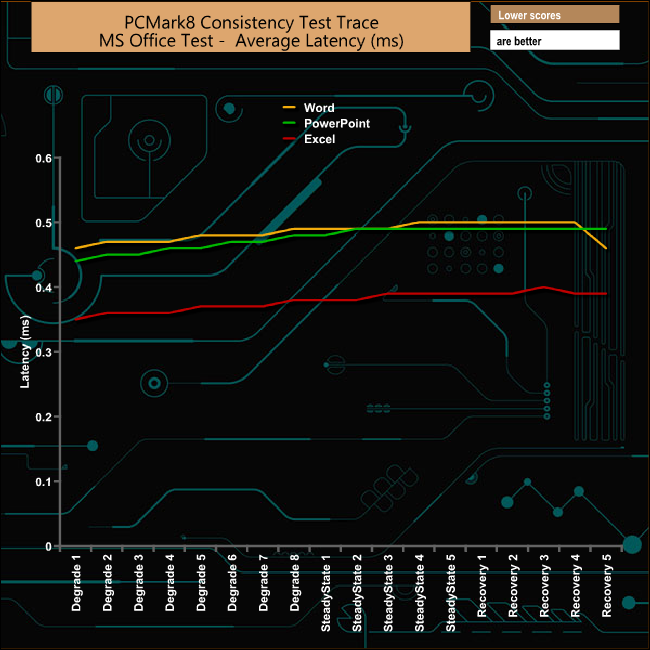 The drive had no problems dealing with the MS Office traces of PCMark8's Consistency test showing a consistent level of performance throughout the tests.
Casual Gaming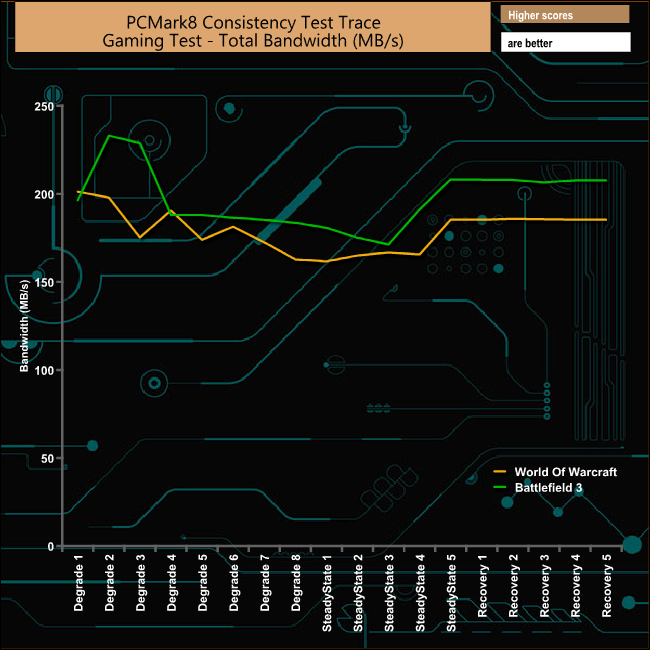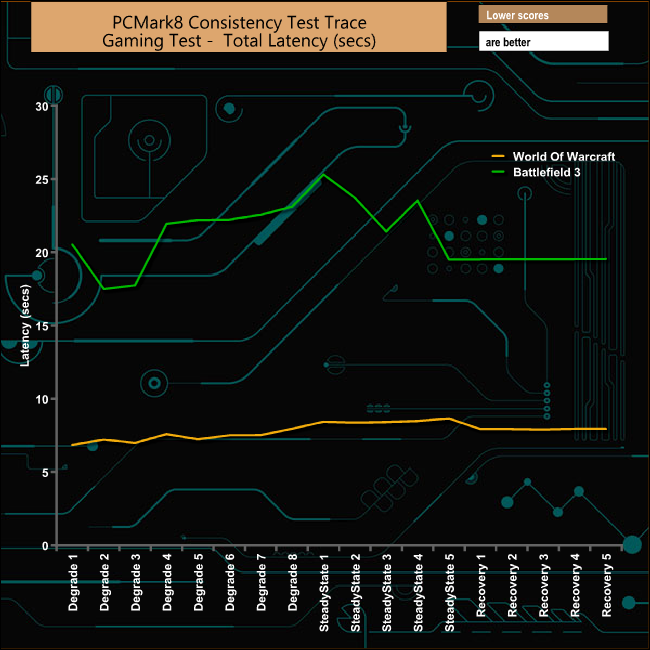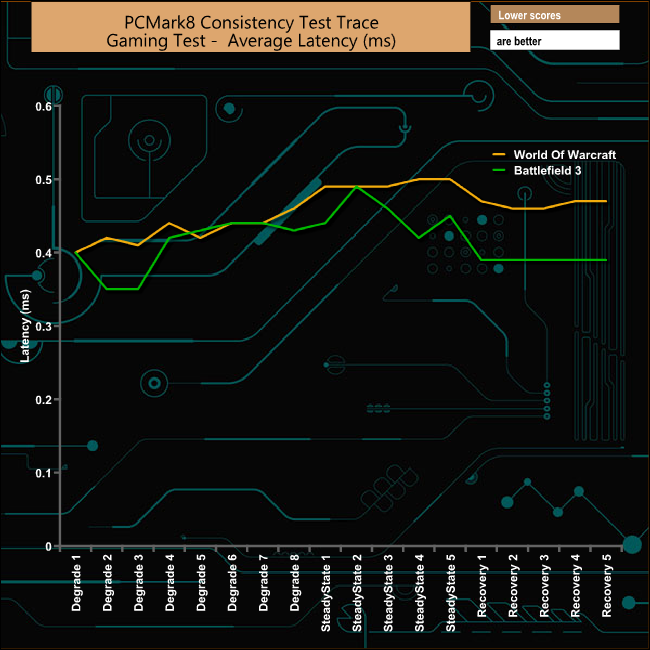 In the casual gaming tests of the benchmark, the drive's performance did tack a knock during the degradation and steady state cycles particularly when tested with the Battlefield 3 traces but it recovered well from the ordeal.