Last updated on September 30th, 2019 at 03:32 pm
PCMark 8's standard Storage test saves a large amount of performance data. The default test runs through the test suite of 10 applications three times. Here we show the total bandwidth performance for each of the individual test suites for the third and final benchmark run.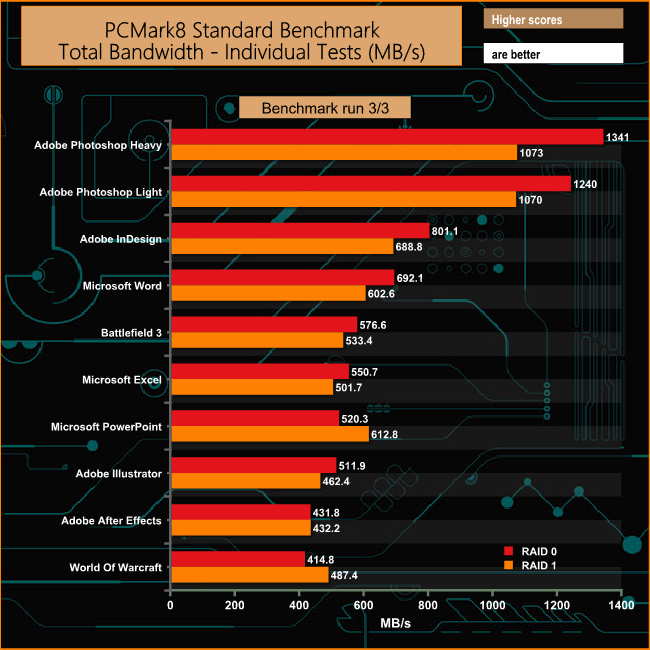 The drive provides very strong performance throughout the tests in both RAID 0 and RAID 1 arrays. Interestingly in both the PowerPoint and World of Warcraft tests the drive was actually faster when in a RAID 1 array.