PCMark 8's Consistency test provides a huge amount of performance data, so here we've looked a little closer at how the KC1000 960GB performs in each of the benchmarks test suites.

Adobe Creative Cloud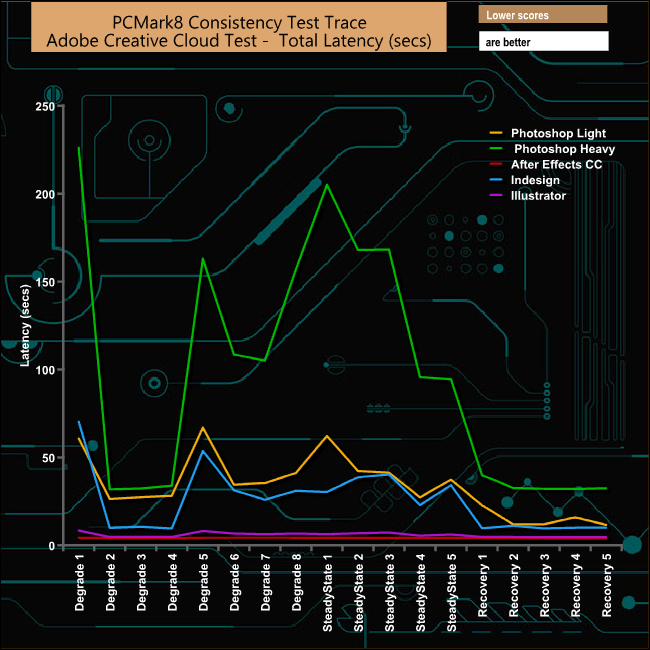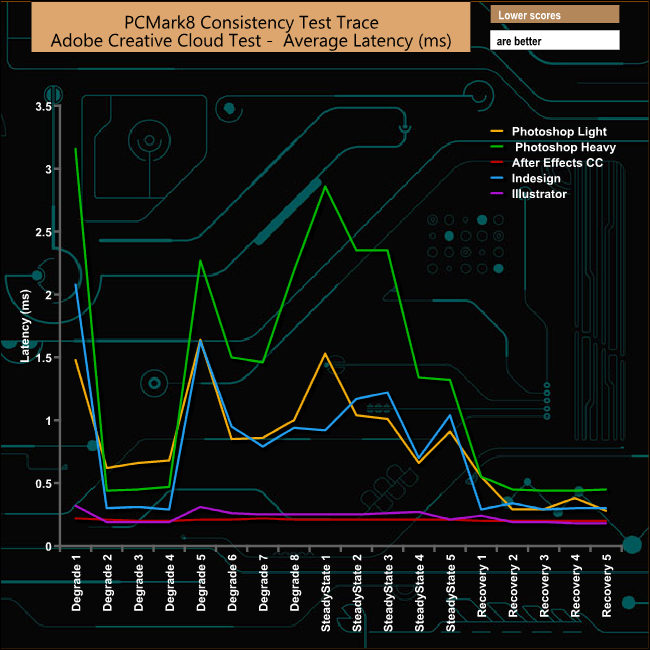 The Photoshop Heavy test is one that tends to stress drives the most and the Kingston KC1000 is no different. From the beginning of the test through Degrade runs 2 to 4 where bandwidth peaks at 880MB/s it then drops to 176MB/s at the start of the Steady State runs. However It recovers well from the ordeal at an average bandwidth of 858MB/s for the five recovery runs.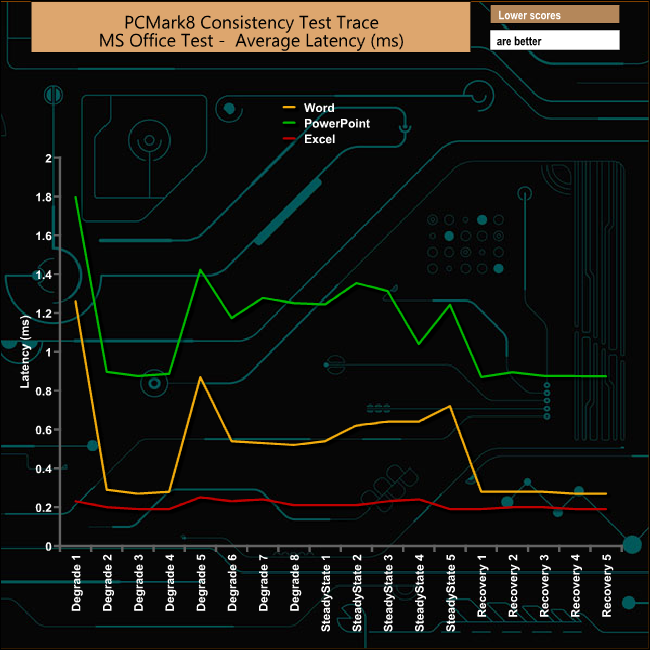 In the Microsoft Office suite, it's the Word tests that stress's the drive but nowhere near as hard as the Photoshop Heavy test. Once again the drive shows very good recovery from the Degrade and Steady State tests.
Casual Gaming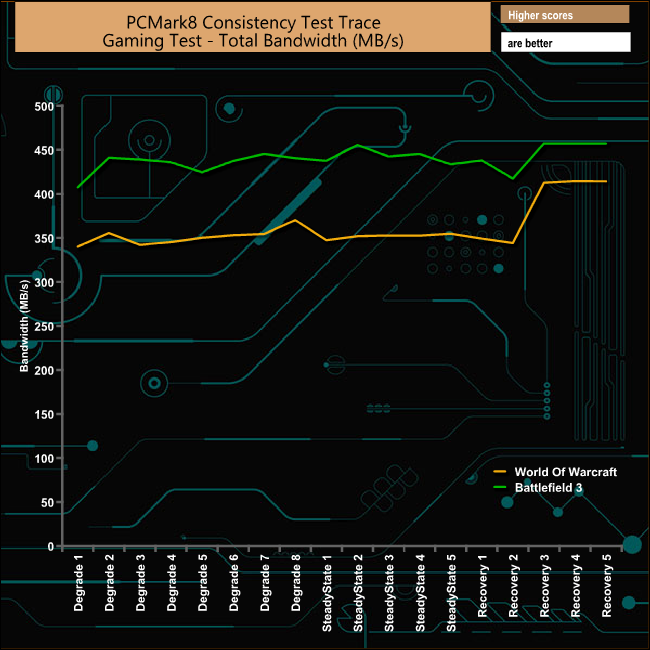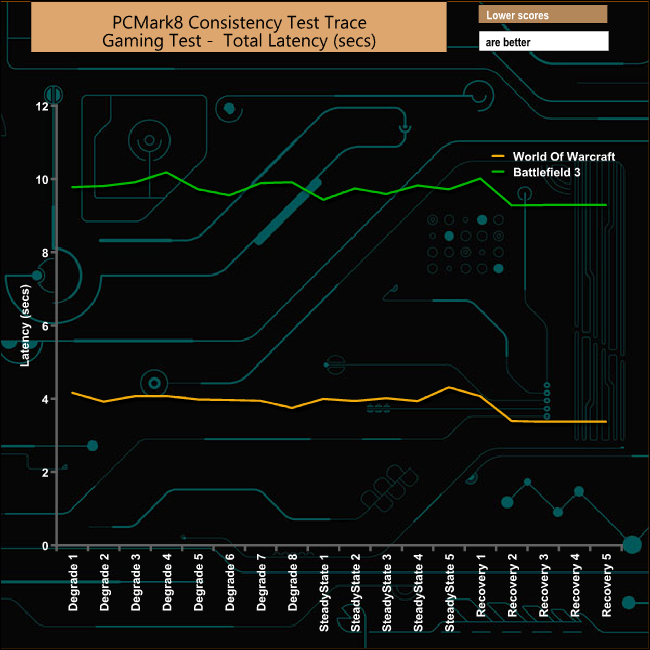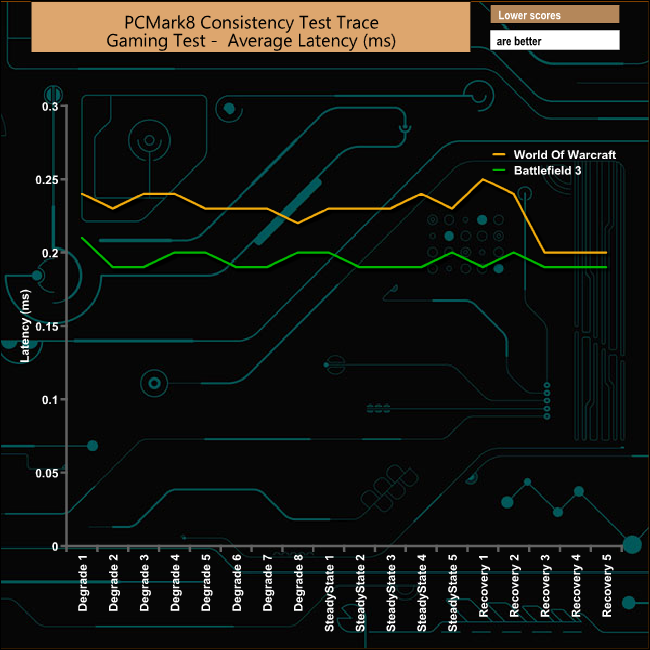 Kingston's KC1000 makes light work of the Casual Gaming test with a pretty good level of performance for both World Of Warcraft and Battlefield 3 throughout the test.