4K Random Write v QD Performance

In our random write tests the SN750 peaks at the QD2 mark at 330,583 IOPS still well short of the official 560,000 IOPS.
4K Random Write QD Performance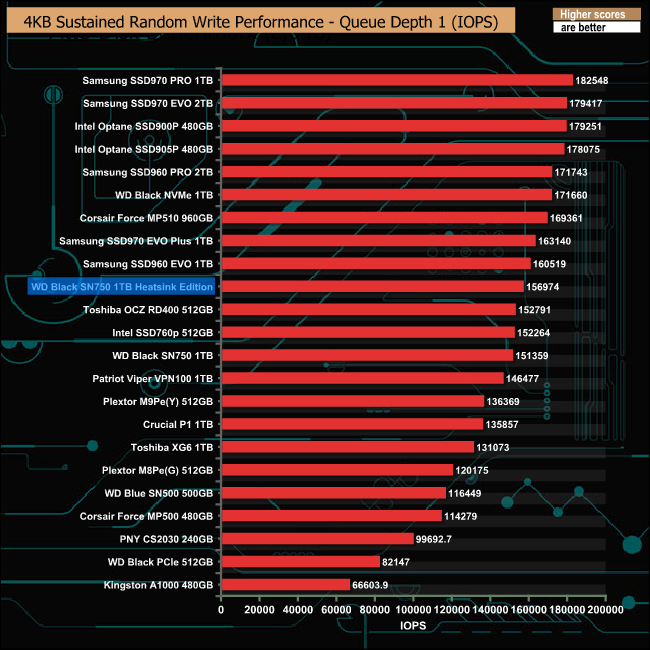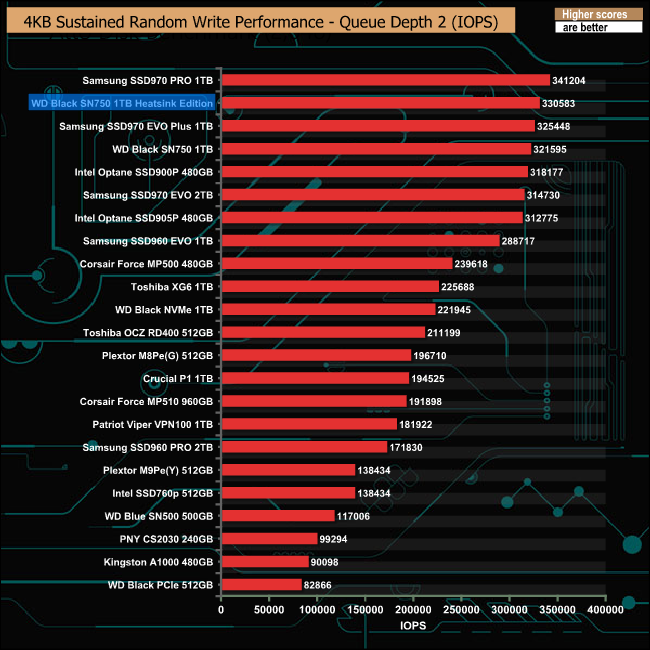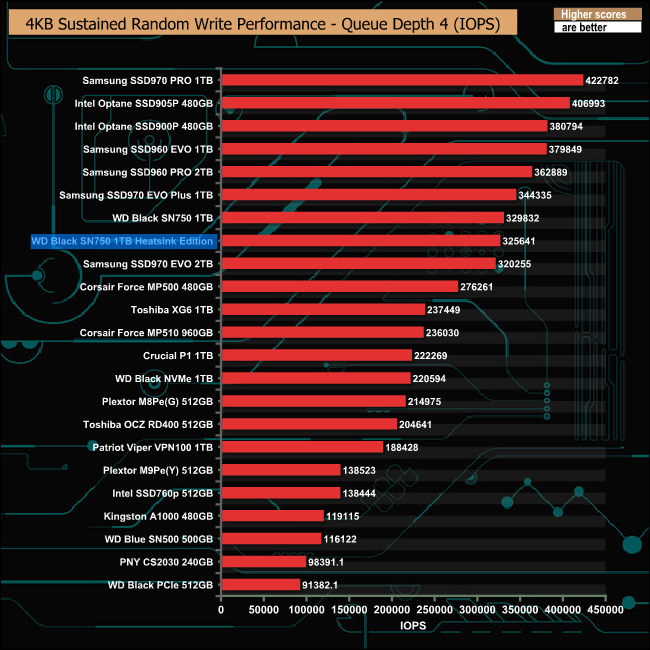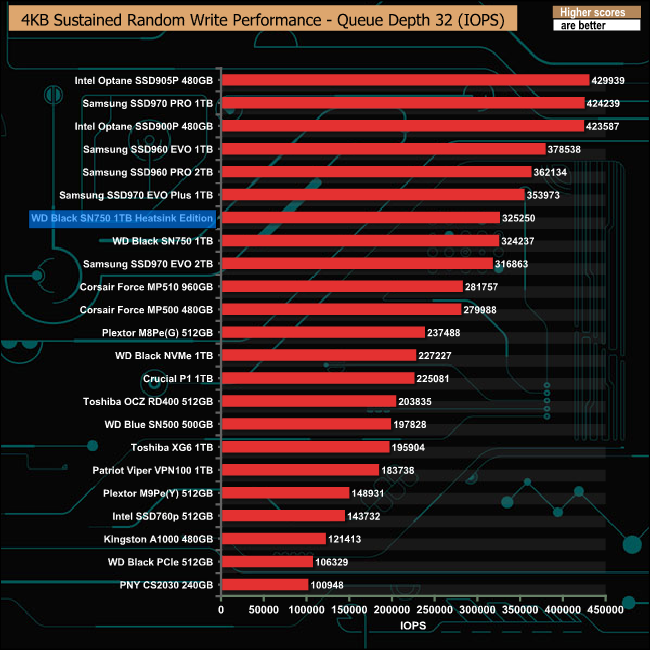 In our 4K random write tests, the Heatsink version of the Black SN750 sits between the WD Black NVMe and the standard version of SN750 at QD1. At QD's 2 and 32 it overtakes both drives.