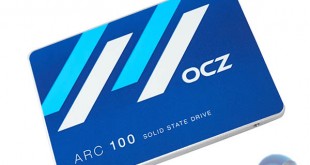 There is no doubt that the Solid State sector is booming this year, especially in the budget arena. Today we look at the latest budget oriented drive from OCZ – named the 'ARC 100'. This drive is focused on delivering a high 'bang for the buck', priced at $0.50 per GB. OCZ are releasing the ARC 100 in three different flavours – a 120GB, 240GB and 480GB model.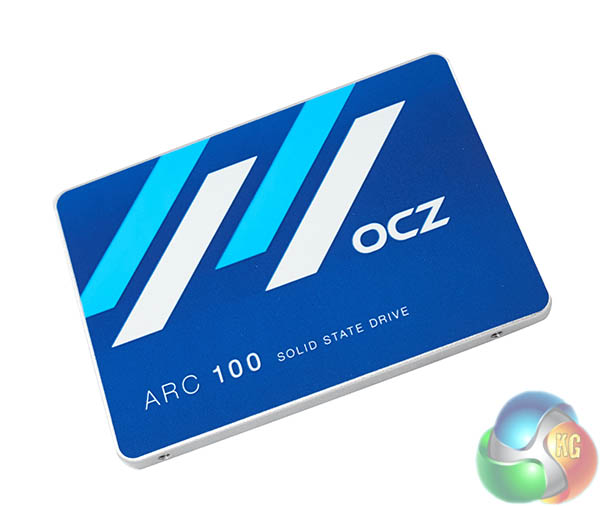 OCZ are marketing the ARC 100 to the widest consumer audience possible. The Vector RevoDrive 350 and Vector 150 take the high end, the Vertex 460 is in the mid range with the ARC 100 targeting the budget sector.
Performance
ARC 100 – 120GB
ARC 100 – 240GB
ARC 100 – 480GB
Max Read
475 MB/s
480 MB/s
490 MB/s
Max Write
395 MB/s
430 MB/s
450 MB/s
Max Random Read IOPS
(4K QD32)
75,000
75,000
75,000
Max Random Write IOPS
(4K QD32)
80,000
80,000
80,000
Steady State Random Write IOPS (4K QD32)
12,000
18,000
20,000
The 120GB ARC 100 drive is the slowest of the three and performance slowly scales upwards as the capacity increases. Sequential write performance will increase from 395 MB/s via the 120GB drive to 450 MB/s via the 480GB model.

We don't have confirmed retail pricing as we go live with NDA breaking today, but we have been told by OCZ that expected points are ARC 100 120GB for £58, Arc 100 240 GB for £94 and Arc 100 480 GB for £185.
Today we look at the OCZ ARC 100 in a 240GB capacity – which should hit retail around £95. One of the biggest challengers for this drive will be the very competitively priced Samsung 840 EVO model.
OCZ sent us an update on the warranty just before we went to publication today:
OCZ said 'All ARC 100 SSDs are engineered and tested to ensure superior quality, reliability, and compatibility and also come backed with OCZ's brand new "ShieldPlus Warranty", an industry-leading approach to service that  eliminates all the hassle surrounding support and warranty claims consumers often have to deal with. With no original proof of purchase required, end-users simply provide their ARC serial number and a dedicated OCZ customer service representative will provide high-caliber troubleshooting and support. In the event that the product is determined to be defective, a brand-new ARC SSD of the same capacity will be advance shipped to the customer. When the replacement is received, end-users will find a pre-paid return label and need only to place their original drive in the box for a free return to OCZ. With the value added ShieldPlus Warranty there is no support hassle, no endless return loops, no shipping costs, and end-users will benefit from significantly reduced downtime to maximize their SSD experience and productivity. OCZ ShieldPlus is available in both North America and EMEA at time of launch, and additional supported regions will be announced in the future. With the security of the ARC's ShieldPlus Warranty, OCZ's valued customers will have the peace of mind that they not only have a quality solid state drive, but also the very best service and support should they ever require it.'