The ATTO Disk Benchmark performance measurement tool is compatible with Microsoft Windows. Measure your storage systems performance with various transfer sizes and test lengths for reads and writes. Several options are available to customize your performance measurement including queue depth, overlapped I/O and even a comparison mode with the option to run continuously. Use ATTO Disk Benchmark to test any manufacturers RAID controllers, storage controllers, host adapters, hard drives and SSD drives and notice that ATTO products will consistently provide the highest level of performance to your storage.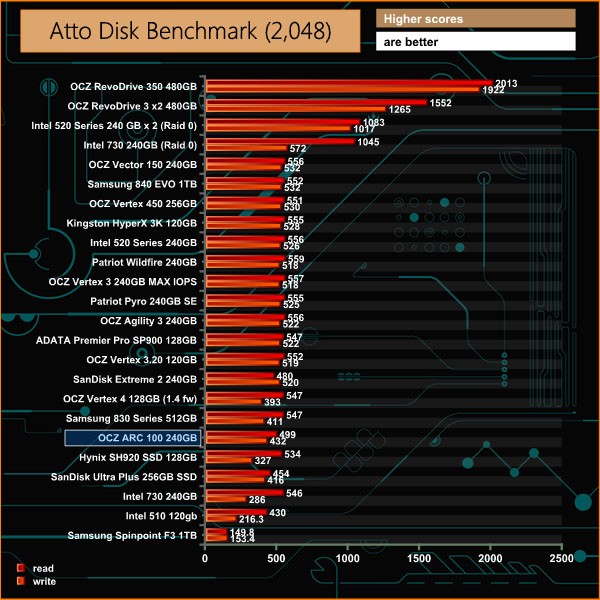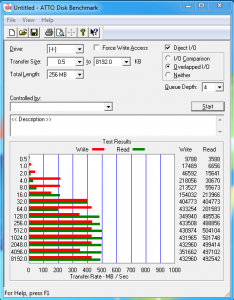 Read performance rates around 500 MB/s in the ATTO 2,048kb test, a little behind the market leaders which can completely saturate the SATA III interface in excess of 550 MB/s. Write performance rates at just over 430 MB/s, around 100 MB/s behind the fastest Solid State Drive's we have tested in the last year.
According to OCZ, the larger ARC 100 480GB drive is around 10 MB/s and 20 MB/s faster in the read and write tests respectively. We don't have one at hand to confirm unfortunately.


Some comparison results from other leading products available on the market today.