When OCZ challenged KitGuru back in December to kill five of its Arc 100 SSDs by writing and rewriting to them constantly for the foreseeable future, nobody could have predicted that four months and several hundred terabytes later we'd still be talking about it. However we need to really, since a good number of you have asked whether your prediction for the death date of the final drive was correct. The final drive failed yesterday.
It managed to last for 695.5TB, before shuffling off this mortal coil. We thought this was never going to end to be honest, and the variance between drives has been immense.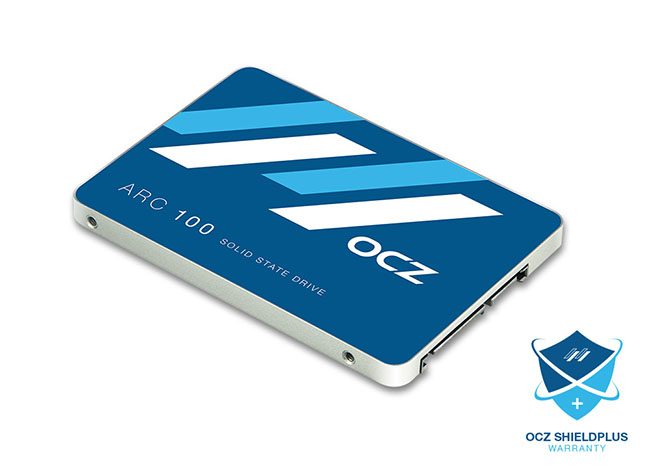 This is how the five drives responded to our tests. Drive one failed at 321.6TB, Drive 2 failed at 352.7TB, Drive 3 failed at 383.8TB, Drive 4 failed at 424.4TB and today the last failed at 696.6TB. That is quite a spread of results for the failures.
We had a lot of incorrectly submitted entries for this one however the winner is Graham Fowler who sent a valid entry with his estimate of 690.4TB. Don't worry Graham, we aren't sending you the failed drives, a spanking new ARC 100 is coming to you, direct from OCZ themselves!
See all the videos in this series:
Read original 'challenge' editorial on 10th December, HERE.
Read 17th December 2014 'challenge' update, HERE.
Read 27th December 2014 22TB mark update, HERE.
Read 10th January 2015 100TB mark update, HERE.
Read 23rd January 2015 200TB mark update, HERE.
Read 3rd February 2015 300TB mark update, HERE.
Read 9th February 2015 322TB 1st failure, HERE.
Read 18th February 352TB 2nd failure HERE.
Read 24th February 384TB 3rd Failure HERE.
Interview with OCZ on 'The Past, The Present and The Future', HERE.