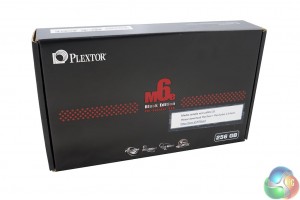 The Plextor M6e Black Edition PCIe 256GB ships in a rather large black box with some details on the front. The Plextor PR team have been keen to push the fact that drive can be upgraded easily enough and that the newest versions of the software, along with PlexTurbo 2.0 can be downloaded. More on this later.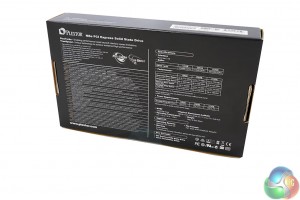 Performance details are scattered across the rear of the box.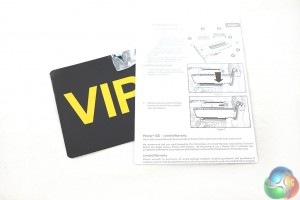 Some installation information is included.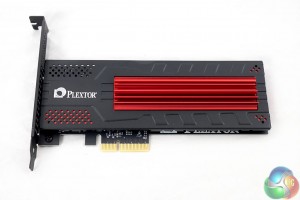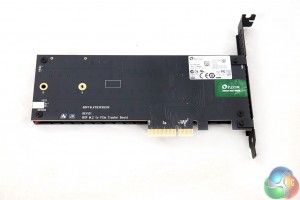 The Plextor M6e Black Edition on first impressions looks like a rather pretty budget graphics card. It is a half height/length design, so ideal for a media center system. There are five LEDs on the card – two are blue and highlight activity, the other three are yellow, indicating power.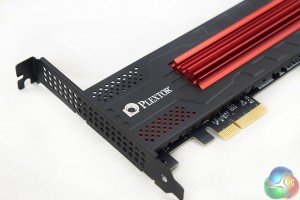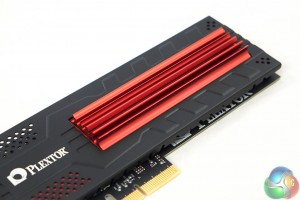 A large red heatsink takes up most of the real estate, positioned alongside the Plextor name. It is a very attractive looking card design and doesn't have any active cooling. It is highly likely the cooling block will really only be beneficial in a worse case scenario – running close to hot graphics cards and in a poorly ventilated case.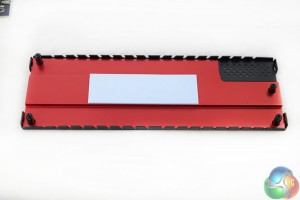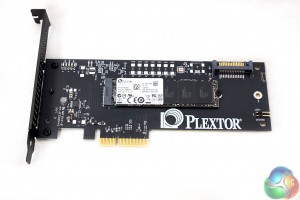 Removing the heatsink is pretty straightforward although the warranty will be void if you do so. The Plextor M6e Black Edition is powered by the Marvell 88SS9183 controller and it is equipped with 19nm Toshiba synchronous toggle NAND memory. A 512MB DDR3 cache is incorporated to help improve performance. This cache helps to minimise lost data problems in the event of power failure.
There is full support for S.M.A.R.T. and TRIM commands to help maintain long term reliability. The M6e also supports UEFI and legacy BIOS booting. If you are using a modern system then UEFI is ideal as it will cut boot times significantly.
Plextor claim that the drive is extremely reliable, and research/testing is completed in their FLEXSTAR facilities. They rate the MTBF at 2.4 million hours.