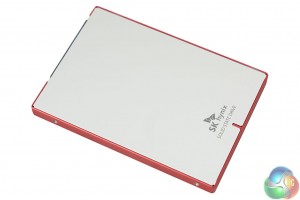 The SK hynix SC300 256GB SSD that we received for review was an early pre-production sample. As such we have no idea what the final box artwork will be, or if any accessories will be supplied. If we get more information we will update this page accordingly.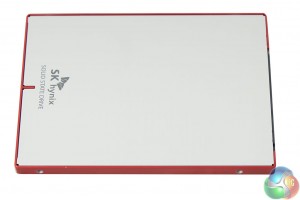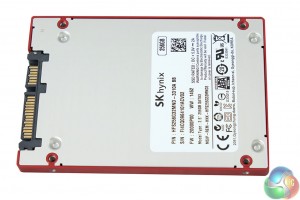 Personally I am a big fan of the appearance of the SK hynix SC300. It is very understated, but rather elegant. The red stripe around the outer edge looks great. The SC300 measures 69.85 mm x 100 mm x 7mm making it an ideal solution for an ultra portable laptop. It weighs around 60g.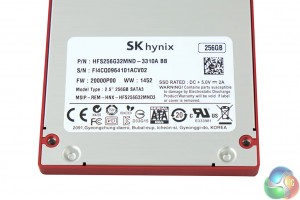 The back of the drive lists basic specifications and some details.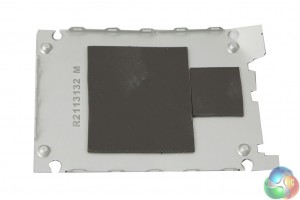 The chassis is easily taken apart but it is likely to invalidate the warranty if you do this.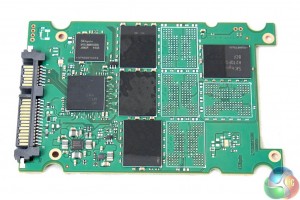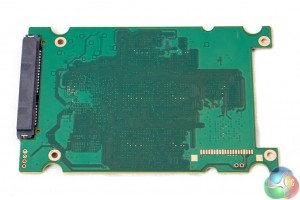 SK hynix back the drive with a five year warranty or 72TBW endurance – whichever happens first. On the PCB is their own controller – with the moniker Pearl (LM87810AA-A0). They are using a DDR2 cache chip and there are four 16nm MLC NAND chips onboard.