The Solid State Drive market is positively saturated with models from a wide selection of companies in 2015. This makes a final buying decision rather difficult. Do you aim for the ultimate speed and pay a little extra or aim for one of the less expensive drives? Thankfully it is actually quite difficult to go wrong now when buying an SSD – standards are constantly improving and most companies deliver very good products.
SK hynix are taking their move into the Solid State sector seriously. In the latter half of the year, they are ramping up availability and will be offering a solid selection of drives to a wide audience.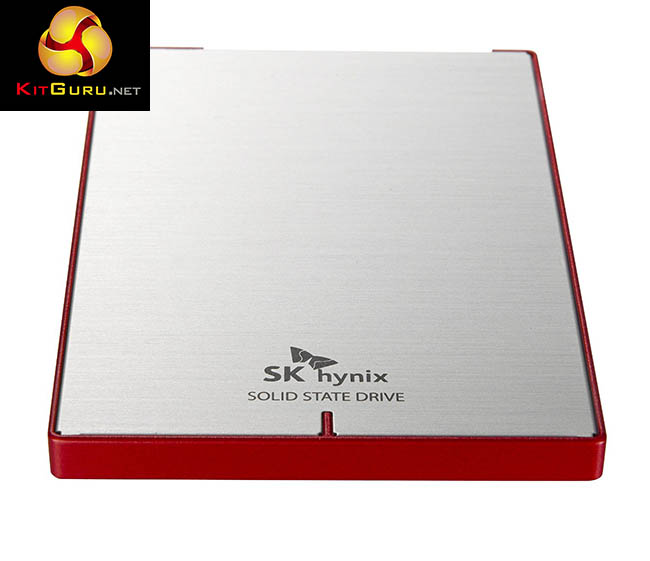 The SK hynix SC300 256GB drive performed well in our tests, and it delivers balanced performance with both compressible and incompressible data streams. The result in AS SSD indicates that this drive will perform right up there with the best of them when dealing with incompressible video, images and data.

It is critical to factor in long term warranty when considering the purchase of a new Solid State Drive and SK hynix offer full 5 year coverage with this particular drive – or 72 terabytes of transfer … whichever takes effect first.
Amazon will have availability of this drive soon, for £74.59 inc vat. It is almost identically priced against the Samsung 850 Evo 256GB drive, a popular drive with the enthusiast audience.
Discuss on our Facebook page, over HERE.
Pros:
Sk hynix controller is equally good with incompressible and compressible data.
balanced IOPS performance.
we love the chassis design.
good warranty terms.
Cons:
competition from all corners.
Kitguru says: The SC300 256GB is a capable, balanced and well designed Solid State Drive incorporating the new proprietary SK hynix controller.