Intel Corp. reportedly plans to delay the launch of its advanced mainstream Atom x3 "SoFIA" application processor with integrated 4G/LTE baseband to early 2016. The company needs to polish off its software, which is why it will miss certain business opportunities because of the postponement.
The Intel Atom x3-C344C with 4G/LTE baseband is the company's most advanced low-cost application processor for smartphones and tablets. The system-on-chip features four "Silvermont" 64-bit x86 cores operating at up to 1.40GHz, an ARM Mali-T720 graphics core with high-definition and ultra-high-definition video support, a single-channel LPDDR2/DDR3L memory controller, integrated 802.11ac Wi-Fi, Bluetooth 4.1 LE technologies as well as GSM/GPRS/EDGE/3G/4G cat 6 baseband capabilities.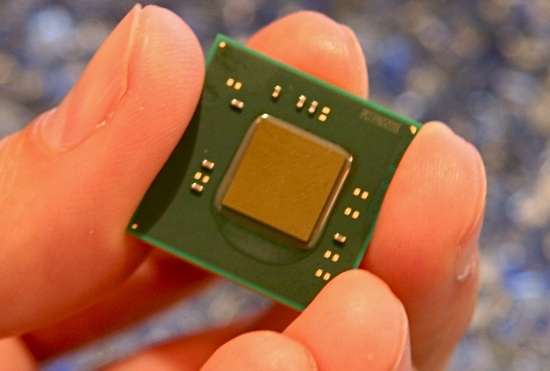 Even though the chip is ready for mass production at Taiwan Semiconductor Manufacturing Co. using one of its 28nm process technologies, Intel needs several more months to finalize its software, reports DigiTimes. Consequently, the SoC will not be released until early 2016.
The delay will affect plans of Intel and its partners. The world's largest maker of microprocessors will likely miss the business opportunities from the 4G market, which is projected to grow speedily in the second half of this year. Moreover, the delay means that Intel's current-gen Atom x3 chip will eventually co-exist in the market with the company's next-gen Atom x3 application processor due in late 2016. Typically, companies try to avoid internal competition between products.
Intel can pair its other Atom x3 "SoFIA" application processors with standalone 4G/LTE XMM baseband chips, but this will make smartphones based on such set of chips more expensive.
Intel did not comment on the news-story.
Discuss on our Facebook page, HERE.
KitGuru Says: Despite of the fact that Intel has done quite a lot to ensure timely launch of its mobile application processors, it looks like the company's mobile roadmap still has a number of issues that need to be sorted out.