Yesterday was a big day for virtual reality, with thousands of HTC Vive headsets sold to pre-orderers around the world. But Microsoft also debuted a developer version of the Hololens headset. Priced at $3,000 (£2,150), its augmented reality offers something very different, even if it can also do gaming. One of its first, bundled titles is Young Conker, and the skinnier, cleaner character can jump and run around real world environments.
One misconception of Conker of course, is that he's foul-mouthed, which is not the case. He might drink and make comments that might be considered lewd, but conker has always been clean, it's the world he lives in that tends to be dirty.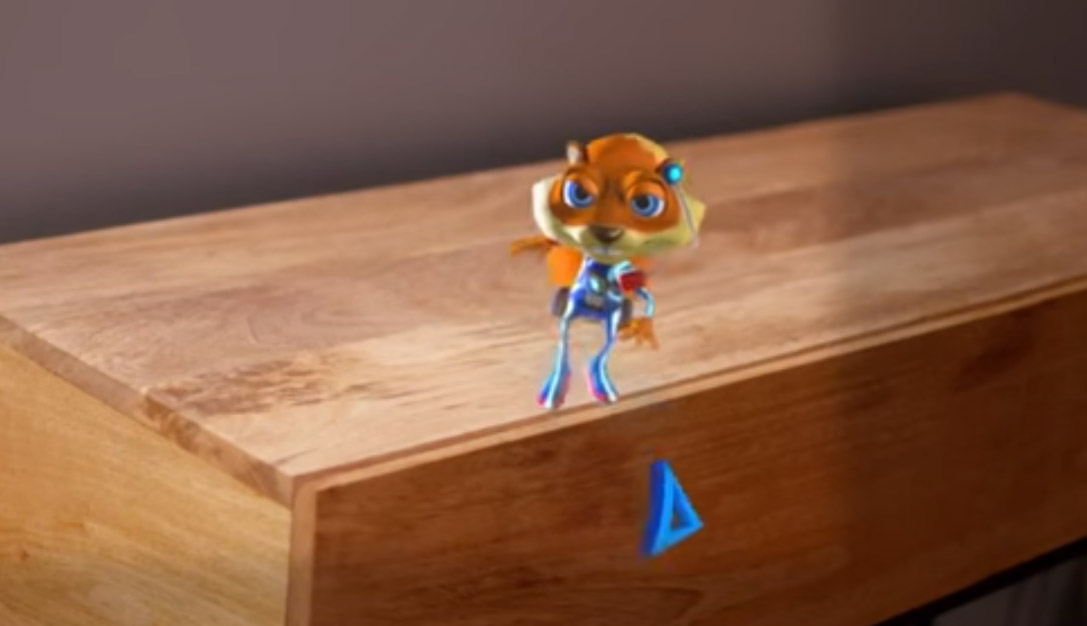 Conker really put on weight in his later years it seems
Whether that is the case with Hololens will depend entirely upon your living room, or wherever else you play the game, as the levels that Conker runs, jumps and fights through are based entirely on your local environment. Looking at a scene from a different angle, or changing rooms will give you an entirely different landscape to battle through.
[yframe url='http://www.youtube.com/watch?v=U91aOkLGD6w']
As much as that is apparent with Young Conker though, it's even more so with a couple of other Hololens experiences that will come part and parcel with the new hardware. RoboRaid takes it to a new level by letting you blow up portions of your own home as robots come crawling through the walls.
[yframe url='http://www.youtube.com/watch?v=Hf9qkURqtbM']
Fragments is a crime drama that has players attempting to solve a murder that also uses your local environment to build a crime scene. Using live-scanning of the room you're in, the game changes where clues are and how you solve the mystery.
[yframe url='http://www.youtube.com/watch?v=m6Wndguve8U']
With less of a game focus, are Skype and HoloStudio, two other Hololens applications that make communication easier and building 3D models within a real-scale 3D world possible. All of these games and experiences will come with the $3,000 developer headset when it begins shipping on 30th March.
Discuss on our Facebook page, HERE.
KitGuru Says: I don't like the look of Young Conker myself, but the idea of playing games within our own rooms is an exciting one. The price will have to come way, way down before it's considered a consumer gadget though.