Securing Valve as a development partner for its Vive headset was one of HTC's biggest coups in recent memory and now StarBreeze is looking to do something similar. Not on the software front though, but with regards to manufacturing and R&D, as it's partnered with Acer to make its higher resolution headset a reality.
Not much has been heard about Starbreeze's VR headset since it was first announced, other than it might be used as part of a fixed installation, instead of a piece of home equipment. When first announced it promised much, including a massive 210 degree field of view, 5k resolution and positional tracking.
Early tests suggested that the impressively high tech-specs might not translate to a much more immersive experience and that the refresh rate needed work, but people were still interested to see what Starbreeze could do with its design.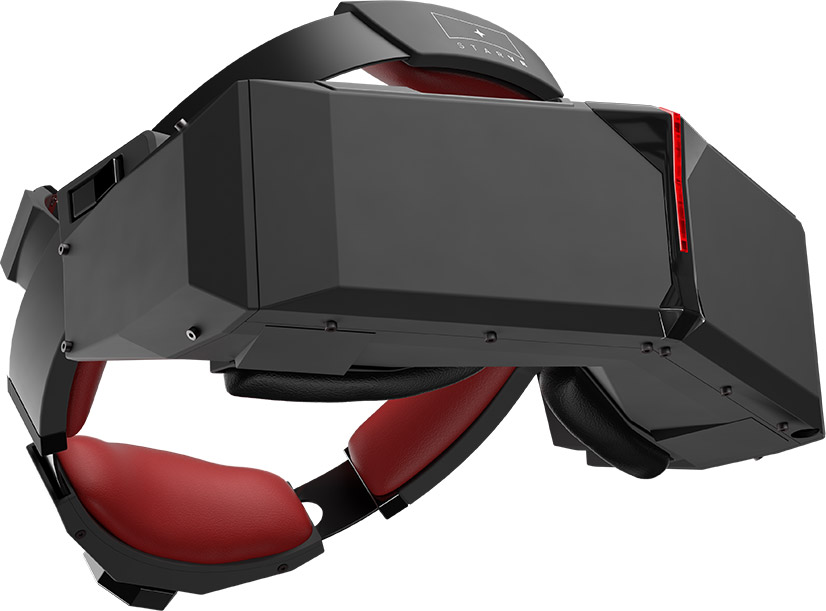 The headset is also quite bulky compared to its more svelte, consumer-focused cousins
What Starbreeze has discussed so far, is that the StarVR will be aimed at commercial installations, rather than home consumers. The expected high-cost of the headset itself and the very powerful system needed to run such displays, would likely give it a very small install base in the wild.
Instead Acer's R&D and manufacturing know how will help make StarVR the big attraction at various "StarCades" around the U.S., where Starbreeze will showcase the VR technology and make it available for paying customers (as per PCGamer).
Those arcades are set to begin opening in a couple of months' time and are expected to showcase a variety of VR content, including Starbreeze's own, in-development Walking Dead game.
Discuss on our Facebook page, HERE.
KitGuru Says: Starbreeze was likely right to partner up with a hardware firm to make its headset, but you do have to wonder if VR is about to become a new bubble. Oculus and HTC/Valve spent years and many millions developing their headsets. Will others really be able to offer competition for their products in the short term?